Hey, operators... 'member our edge-of-SPAAACE interwebs balloons? Help! - Google
That whole licensing international spectrum thing ... er, not so much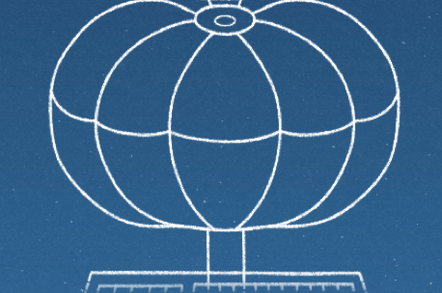 Having failed to license spectrum around the globe, Google is now talking to mobile operators to make its Loon project work.
Loon is Google's attempt to provide internet connectivity in rural areas through, er, balloons sent up to the stratosphere.
The revelation came in a presentation from Google X labs' Eric "Astro" Teller at a Techcrunch event. Naturally connectivity is essential to Loon, and but even for Google the idea that it could buy harmonised spectrum was unrealistic.
Teller explained that Google had initially thought it would be essential to the project, but that it is now working on the approach of licensing the balloons to telcos as they float over the territory of that telco. It is believed that this will take place at LTE frequencies.
Using LTE will be something of a challenge as the networks are currently architected not to send signals into the stratosphere, and having something which does suddenly drift over will make for a horribly complicated radio planning problem. This won't be so bad in the rural areas where Loon is designed to make a difference but if it floats over a major conurbation, it could have a massive impact on frequency re-use.
This will be one of the things for the nasty nitty-gritty negotiations Google will have to enter into with the mobile phone networks. It will be an interesting balance between what the networks want to charge for bandwidth – having paid lots for spectrum – and what Google wants to charge to the unserved target market.
Teller argues that rather than license the spectrum from the telcos, Google will license the balloons to them. This raises several questions, not least of which is why a rural customer would have an account if they don't have any connectivity when the balloons are not around.
There are other options, companies such as Jasper Wireless understand the process of selling wholesale bandwidth and roaming internationally. Loon is a fantastic and ambitious project with great social good motives.
But putting it in the hands of avaricious emerging market mobile phone networks might show that the substantial technical issues are less challenging than the political ones. ®