Skype co-founder's VC firm sues ex-staffer and consultant
Lawsuit alleges pair diverted cash for own fund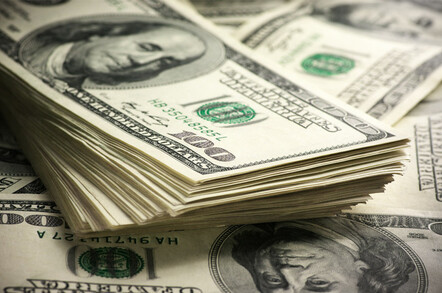 The London-based venture capital firm of Skype co-founder Niklas Zennstrom is suing a former employee and one of its consultants for allegedly diverting investors towards their own VC firm.
Atomico Partners' lawsuit alleges that employee Pogos Saiadian and consultant Wouter Gort used its name to get in the door with potential investors, but then ultimately pushed them to sink their cash on behalf of Greyhound Capital*, a company Gort and Saiadian purportedly started while still working at Atomico, Reuters reported.
Atomico's suit argues the pair were able to attract interest using Atomico's reputation for picking a winner, as a backer of high-profile firms like Angry Birds dev Rovio and weather data company the Climate Corporation, which was bought by Monsanto last year for $1.1bn.
It's not unusual for venture capitalists working at one firm to think about striking out on their own or even start laying the groundwork for their own company. But they're typically careful to distinguish between work they're doing for their current bosses and work that will end up funding their own firm.
According to the lawsuit, the men allegedly warned investors that their plans for Greyhound Capital were secret so they shouldn't spill the beans. In one email cited in the suit, Gort told a potential investor to keep things under wraps "because we still work at Atomico".
Greyhound has already made a number of investments, backing an app transportation service called Taxibeat in Europe with €70,000 and sinking $300,000 into Homejoy, a San Francisco-based cleaning service that is backed by Google Ventures, among other investors.
Atomico alleges that Gort and Saiadian used its proprietary information to find potential moneymen and then used their ties to the firm to build relationships with the possible investors, in violation of the terms of their employment.
The firm also allehes in the suit that before they left, the pair deleted thousands of files from their Atomico computers and uploaded other company information to cloud services like Dropbox. ®
* We should point out, as Reuters did, that there is no link between the two men's firm and the Thailand-based Greyhound Capital that invests in Asia and has a .net Web address.