NBN to expand wireless, rejig satellites, spend more
A 167:1 bet that satellite users can be kept happy on 20 GB / month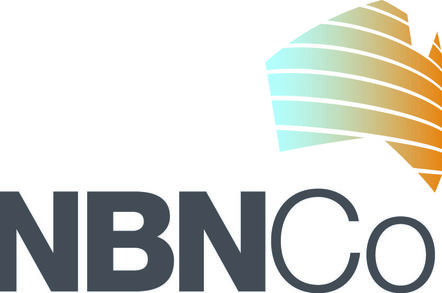 There's to be a shake-up in satellite and fixed wireless rollouts of Australia's National Broadband Network (NBN), with the "last seven per cent" of users incapable of being served by some kind of wire to be rebalanced between the two services, and 25,000 premises added to the yet-to-be-commenced fibre-to-the-node (FTTN) network.
In an effort to avoid having to fly a third bird, NBN Co has decided – after being informed by the usual medium of an independent consultant's report – to instead double the number of fixed wireless broadband towers, nearly double the fixed wireless broadband (FWB) user footprint (with the change to the geographic footprint on the real-soon-now list), and set "fair use" rules that are likely to rile satellite users who want more than text e-mails.
The review assumes that satellite users will be kept happy with a monthly download allowance of 20 GB, which will let a 25 Mbps-capable satellite beam be shared between 167 users, each receiving a monthly average of 150 Kbps.
The report also recommends adding another 25,000 urban fringe users to the FTTN rollout of the Nearly National Broadband Network, spending an extra $1.7 billion (which NBN Co promises keeps the cost within the government's mandated $41 billion funding envelope) on the satellite-wireless build, and buy more spectrum for the FWB network.
The interim satellite service was unexpectedly popular, leading to poor performance for those customers that were able to sign up and get connected before NBN Co stopped selling new services. That had led to strenuous discussion about whether a third satellite should be purchased.
Some of the poor performance, the report suggests, was down to retailers who sold services with a too-high contention ratio. Chief strategy officer JB Rousselot said NBN Co is maintaining its target wholesale speed of 25 Mbps per satellite service, with new mitigation measures in place that include better beam-by-beam management and the new fair-use rules.
Those rules set an "allocation construct" based on an average user download speed of 150 Kbps, or a maximum contention ratio of 167:1 (that is, for each 25 Mbps of capacity within a beam-spot, NBN Co will sign a maximum of 167 users through its retailers).
Retailers, Rousselot said, need "greater control" over their services, and NBN Co needs to ensure that the actions of one retailer don't affect others. At such a high starting contention ratio, retailers' scope to differentiate their products will be limited to download allowances. Yesterday's press conference heard that a 20 GB per month, per subscriber service with no time-of-day restrictions would be considered reasonable under the fair-use rules.
The download assumption is based on a retail user subscription speed of 12 Mbps down, 1 Mbps up.
By comparison, the average fixed broadband subscriber in Australia downloads around 46 GB per month, according to ABS data.
Fixed Wireless tower boom in the offing
NBN Co told the press yesterday that the report suggests the combination of fixed wireless and satellite is going to be serving triple the number of users originally forecast, up from 200,000 to more than 600,000, because of unexpectedly high take-up among households outside the original fixed fibre footprint.
That's going to lead to something of a boom in tower construction, with the report recommending that instead of 1,400 wireless base stations, NBN Co should build 2,700, with the FWB service to serve 85 per cent more premises than previously planned. This includes premises that were previously considered to be within the fixed line footprint.
NBN Co will also be looking for opportunities for location-sharing, which would potentially attract mobile carriers to areas that are currently under-served. Its planning processes will also be revised to ensure that towers are only built if the necessary fibre backhaul can be connected within six months.
NBN Co will have to acquire extra spectrum to cover around 80,000 premises of the "coverage shortfall" of around 200,000 premises. This is chiefly in urban-fringe areas: the expanded FWB coverage is required, at least in part, to serve premises that were previously in the fixed line footprint, the review says.
The document also flags the idea of letting retailers complete some of the extra fixed wireless user installations rather than current contractor, Ericsson (via subcontractor TechLife). ®
Bootnote: Parliamentary secretary to the minister for communications Paul Fletcher told the press conference that the new government's plans should be considered equivalent to the former government's NBN: "Under the previous government there was a mix between fixed line, wireless and satellite technology and that hasn't changed," he said. El Reg expects that commentards may not agree. ®