Google updates Maps app for iOS, Android, adds Uber support
Bad news for Yelp in the upgrade – and the stock market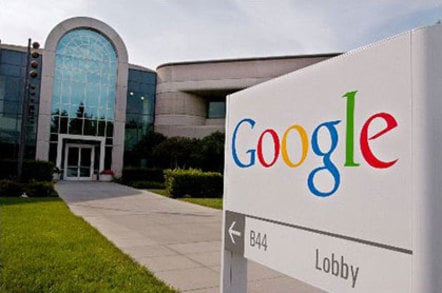 Google has issued a major update to its Maps app for iOS and Android, including integration with the Uber private taxi app and an improved local business search that spells bad news for Yelp.
The Chocolate Factory has put a lot of work into using Maps offline. You've been able to save maps for offline use for a while, but it's never been the easiest function to use. The upgrade adds a saved maps icon on the screen, and maps can now be saved under specific names to make finding them easier and can be accessed on multiple devices.
Google's Street View is also now fully integrated with the Maps app. If a Google camera car, bike, or backpacker has been to the spot you're looking at, then there's a one-click way to check what your chosen location looks like.
The turn-by-turn navigation feature has also been updated for drivers so that the Maps app now tells you which lane to get into as a turnoff approaches, saving the need to swerve all over the freeway trying to make an exit.
To help in finding the best route to your target area without your car, the upgrade adds easier ways to check departure times on public transport. If you already have the Uber app it will also display how the car service compares to other transport options and provide a single click-though to booking a car.
The integration with Uber is to be expected – Google has a substantial investment in the private taxi app's creators and will be keen to promote the service. But the upgrade is also bad news for local business search app Yelp, as Google improved its rival listings function to allow results to be filters based on opening times and location.
Perhaps not coincidentally, shares in Yelp fell by over 13 per cent on Tuesday. ®