PEAK APPLE: Mystery upstart to hurl iLord from its throne 'by 2020'
Silicon Valley sugar daddy says the $AAPL cart will be well and truly upset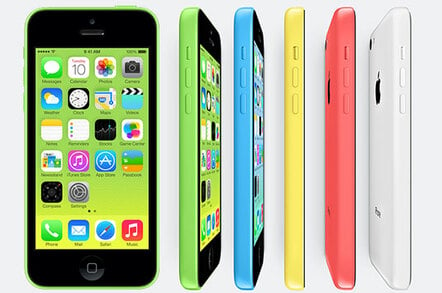 Venture capitalist Fred Wilson reckons Apple will no longer be the top dog of tech by 2020.
He says the iPhone giant will be dethroned by a triumvirate of Google, Facebook and "one that we've never heard of".
Speaking at a tech conference in New York on Monday, the Union Square Ventures moneybags said the Cupertino corp is "just too rooted in the hardware, they don't have anything in the cloud".
He continued his broadside with the claim that Apple's top bods "don't think about data".
So is he right? Well, at the moment Apple is looking pretty ripe. Its stock price just nudged up to $600 for the first time since October 2012 and analyst Amit Daryanani suggested the fruity stock could soar to $645.
CEO Tim Cook also handed his new retail boss Angela Ahrendts 113,334 stocks worth a whopping $68m (£40m).
The Mac supremo reportedly described British fashion mogul Ahrendts as a "wicked start". We'd certainly forgive her an evil cackle as she begins plotting how to spend her new-found fortune.
All that's left to do is for Apple to release something exciting. Which it will soon ... won't it? ®