Inktank's founder blabs to El Reg about Ceph's ERASURE TIERS
Firefly creeps into frame of Red Hat's $175m Ceph-ie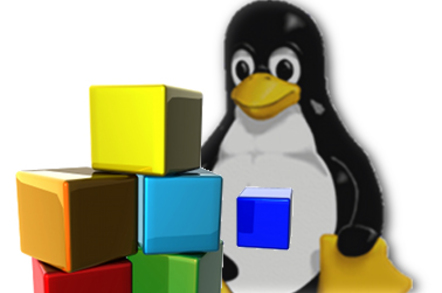 Red Hat may have just agreed to buy Ceph-backer Inktank, but that hasn't slowed down the open source project.
Late Monday or early Tuesday morning, Ceph's main developer Inktank will release "Firefly", the 0.80 release of the open source Ceph object store and filesystem.
Firefly comes with two features that, like beer and pie [Or wine and cheese, depending on your sensibilities—Ed.], work best together.
These features are data protection tech Erasure Coding and Cache Tiering, the latter helping to put data on the appropriate storage system. When combined, these features give admins a way to more efficiently use their storage systems.
"When used in combination, you can have the cache tier be replicated so it supports all operations, and base tier be erasure codes so it's efficient," explained Inktank's founder Sage Weil in a chat with El Reg.
Besides that, Firefly flaps into view with an experimental storage backend that can store processes from Ceph's object storage daemon (Ceph OSD) into a key-value store for faster access.
These upgrades come less than a week after Inktank announced it had been acquired by Red Hat for $175m. Weil assures us that nothing is going to change, apart from Ceph getting more engineers assigned to it.
The acquisition "absolutely means a larger investment of resources," he says. "Red Hat just spent a lot of money. ... Red Hat has a lot to offer besides pure investment, [such as] depth of knowledge and complementary technologies."
Initially, Inktank hopes to work with Red Hat on broadening support for Ceph within the Red Hat Enterprise Linux kernels.
"As far as core Ceph development, overall distribution of investment in Ceph will be similar to what it was before: we will continue investing in block layer and object layer, particularly OpenStack," he says.
One thing that had caused us to scratch our head about the Red Hat buy was how Ceph will sit alongside Red Hat's Gluster FS.
"Gluster is a similar tech – open platform, scale-out storage, mostly targeted at the file interface," Weil explains. "Ceph and Gluster are complementary."
One way Inktank might work with Gluster is using its various translator engines to add in support for Ceph, letting Gluster work as a front-end that feeds certain types of data down to Ceph.
"The overall mission of the projects and belief of developers remains unchanged: having a fully open, scalable, software-based storage architecture is a disruptive force within the industry," Weil said. A nice notion, and one that rang with a hint of irony as we took his call in our hotel room in Las Vegas where we were attending proprietary storage giant EMC's annual jamboree. ®