Oculus rips ZeniMax over claims of Carmack foul play
Firm categorically denies accusations of IP theft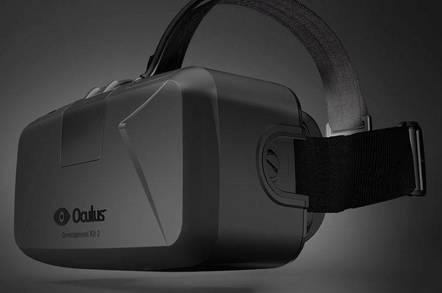 Facebook-owned virtual reality house Oculus VR is hitting back over claims that the firm hired away id Software's John Carmack in order to swipe intellectual property from parent company ZeniMax.
In a statement provided to El Reg on Monday, Oculus issued a point-by-point denial of the claims that Carmack defected from id with a suitcase full of ZeniMax trade secrets.
"We are disappointed but not surprised by Zenimax's actions and we will prove that all of its claims are false," Oculus VR said by way of a spokesperson.
Furthermore, the company is circulating a bullet list of denials regarding specific claims leveled by the parent company of famed game houses id and Bethesda Softworks. Oculus levels the following arguments:
There is not a line of Zenimax code or any of its technology in any Oculus products.
John Carmack did not take any intellectual property from Zenimax. Zenimax has misstated the purposes and language of the Zenimax non-disclosure agreement that Palmer Luckey signed.
A key reason that John permanently left Zenimax in August of 2013 was that Zenimax prevented John from working on VR, and stopped investing in VR games across the company.
Zenimax canceled VR support for Doom 3 BFG when Oculus refused Zenimax's demands for a non-dilutable equity stake in Oculus.
Zenimax did not pursue claims against Oculus for IP or technology, Zenimax has never contributed any IP or technology to Oculus, and only after the Facebook deal was announced has Zenimax now made these claims through its lawyers.
Despite the fact that the full source code for the Oculus SDK is available online, Zenimax has never identified any "stolen" code or technology.
The rebuttal comes amidst speculation that ZeniMax, which purchased id in 2009, is looking to extract intellectual property fees from an Oculus firm that recently sold to Facebook for $2bn.
Prior to the deal with Facebook, Oculus' biggest transaction was the hiring of Carmack away from id. The deal brought the Doom creator along with a fresh helping of buzz to a company that, at the time, drew its funding from a Kickstarter campaign.
ZeniMax has yet to respond to a request for comment on the Oculus statement. ®