Mozilla asks FCC to unleash the nuclear option on net neutrality
Wants internet services placed under Title II to ensure equality of access for all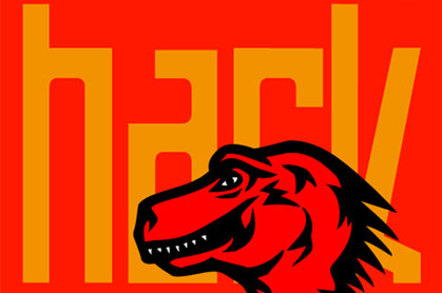 Mozilla has filed a formal request to the US Federal Communications Commission asking it to reclassify internet-provision and content-provider's traffic under Title II of the 1996 Telecommunications Act, which would ensure the net remains neutral.
The Firefox firm's proposal is twofold. First, it petitions the FCC to reclassify internet traffic as a telecommunications service, meaning it must be provided to all without offering graduated service. Second, Mozilla wants similar protections for relationships between content creators and ISPs, suggesting that this be called remote delivery services and granted the same protections.
"The path we propose is grounded in a modern understanding of technology and markets, and drawn from the perspective of Silicon Valley, where so many of the Internet's inventions have originated," said Mozilla's senior policy engineer Chris Riley in a blog post. "Mozilla's proposal would help ensure that the Internet continues to be an innovative and open platform, central to our individual growth and our collective future."
Internet traffic was designated an information service, rather than a telecommunications service, back in 2002 by the then–FCC head Michael Powell – a man with no direct industry experience, but who happened to be the son of General Colin Powell.
It had been hoped, based on campaign statements, that when President Obama took over the presidency his first pick as FCC boss, Julius Genachowski, would reclassify the internet as a telecommunications service under Title II. But Genachowski bottled it, and instead tried to make net neutrality principles enforceable using the FCC's other regulatory mandates.
This strategy has fallen down in the courts, most notably in January in the case of Verizon verses FCC. The mobile carrier's court win opened the door to throttling, and companies like Netflix have now been forced to enter into pay-for-play deals with ISPs.
The current FCC head Tom Wheeler said last month that he's fine with this, and said that on May 15 the FCC will vote to put in place new rules allowing ISPs and content providers to strike deals so that the latter can pay to make sure their content gets priority over those who can't afford the charges involved.
Wheeler, a former industry lobbyist who is an inductee to the Hall of Fame of both the National Cable Television Association (NCTA) and the Cellular Telecommunications & Internet Association, says that the FCC will protect consumers by ensuring that there is not "unfair discrimination" by ISPs, and has threatened Title II reclassification if ISPs don't play ball.
This has reassured virtually no one so far, and internet advocacy bodies are trying to organize a campaign to get internet services reclassified under Title II, as Mozilla is now requesting. The NoSlowLane.com petition set up on the issue has over 50,000 signatures, and it's likely there is some high-pressure lobbying going on from Google and others.
On November 17, 2007, the then-Senator Obama took a trip to Mountain View for a chat with Chocolate Factory employees as part of the company's regular @Google chinwag sessions.
Back then Obama was the underdog in the Democratic primaries to challenge for the presidency, well behind front-runner Hillary Clinton in the opinion polls. He'd been invited to Google campus as part of the company's Candidates@Google talks, and he was very clear on certain issues.
"We have to ensure free and full exchange of information and that starts with an open internet," he told the audience, which rewarded him with hearty applause.
"I will take a backseat to no one in my commitment to network neutrality, because once providers start to privilege some applications or websites over others, then the smaller voices get squeezed out and we all lose. The internet is perhaps the most open network in history, and we have to keep it that way."
It remains to be seen if he can make that promise a reality. ®