Your legacy app sniffs the cloud cauldron and retches ... time to try another recipe
DiData touts MS-based hybrid away from public rat race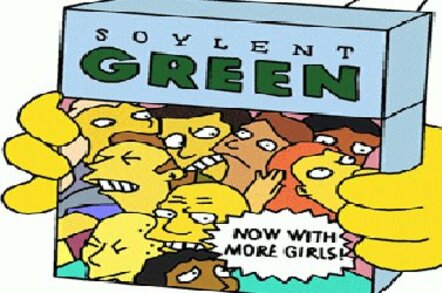 The battle between Amazon Web Services, Google and Microsoft for the public cloud gets a lot of attention, but global managed services provider Dimension Data has thrown its hat into an adjacent ring with a new hybrid Windows Server cloud.
DiData's service uses Microsoft's Cloud Platform and Hyper-V everywhere, which means a homogeneous rig spanning on-premises kit, Azure and the DiData cloud, all manageable using the likes of System Center.
The company's plan is not to offer an "I need ten servers NOW – here's my credit card" model. Instead, the aim is to give customers the chance to migrate a legacy Windows app into a cloudy environment where it can be given the managed services treatment, complete with service level agreement. That SLA, says DiData's David Hanrahan, general manager of Dimension Data Cloud Services, is likely to be rather more granular than the guarantees offered by a pure-play public cloud.
"If everyone's apps had been designed to run in the cloud natively, that would be great," he told Vulture South. "The cost of re-platforming them is significant. We are getting traction to manage them and patch them."
"Clients want to be able to migrate legacy 32-bit software to the cloud," he said, adding that he feels many enterprises will take their first steps into the cloud in this way. That's perhaps an odd observation given the likes of AWS repeatedly point to very considerable adoption by big business, but perhaps also not surprising given he's selling just that kind of service.
In Hanrahan's defence, he also said that this kind of work is as balance-sheet friendly as its traditional engagements, thanks largely to a "build once and redeploy at will" approach to building out its cloudy offerings as new gigs come along.
Also perhaps surprising is that Dimension Data is not alone in this kind of play. The likes of Fujitsu and CSC also operate clouds on very large scales, offering the elasticity of pure-play public clouds with a promise of rather more grooming, feeding and SLA backing.
Dimension Data certainly seems to think there's plenty of upside in this kind of thing: last week it told the markets it thinks it can quadruple its US$1bn data centre business by 2018. Some of that growth is expected to come from acquisitions like one announced today: US-based IT services outfit Nexus today came under the DiData umbrella for an undisclosed sum, bringing with it 19 offices across the US. ®
Sponsored: Minds Mastering Machines - Call for papers now open