Microsoft forms 'Special Projects' black ops team
'Disruptive technologies' tentacle to battle Google X?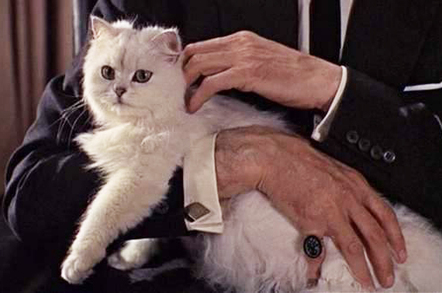 Microsoft has secretly formed a "Special Projects" sub-tentacle of its Microsoft Research limb in an apparent attempt to out-black-ops Google X.
This sinister group is "tasked with working on disruptive technologies that could benefit the company and society". Although MS is remaining tight-lipped on when it was formed and who will be seated in the black leather swivel chair where they will stroke the white cat, ZDNet's Mary Jo Foley says Norman Whitaker, former deputy director of the Information Innovation Office at US military bonkers-boffinry bureau DARPA, will have control of the button which dispatches inadequate minions into the piranha pit.
Foley claims a recent job ad for the group's "Principal Member of Technical Staff" explained it would tackle "hard and interesting problems", specifically "in the areas of systems, networking, distributed computing, UX design, devices, cloud, mobility, machine learning/artifical intelligence, big data and datacenter technologies".
This information appears to have been removed, indicating MS is keen to keep things under wraps. This is in contrast with the flamboyant Google X, which is happy to let the world know it's working on self-driving robocars, internet-disseminating balloons and other astounding technologies.
Of course, that's the stuff we're aware of, and we look forward to seeing if it's MS or Google which is the first to complete its volcanic data centre/space launch lair, from which to deploy "disruptive" orbital diamond-encrusted laser weapons against its rival. ®
Bootnote
Reader Richard Bryant says MS is probably unaware of the significance of the acronym "SPG" on this side of The Pond.