94% of Brit tech bosses just can't get the staff these days, claims bank
But most want to hire more talent this year, according to suit survey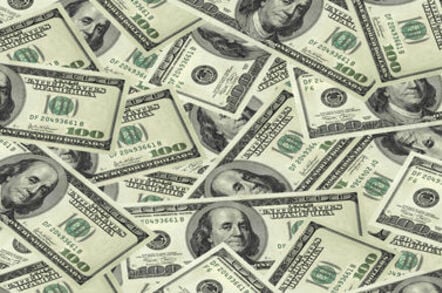 No matter how optimistic British tech supremos may be, they're still battling to hire and keep skilled hands, according to a new study.
This is a headline finding from the latest Innovation Economy Report by the Silicon Valley Bank (SVB). The financial institute surveyed 1,218 CEOs, CFOs and other executives around the world in January, including 100 suits in Blighty, and has just published its findings.
Some 94 per cent of UK suits surveyed "consider it extremely or somewhat challenging to find the right talent they need to grow", according to the bank. "Virtually all UK execs have a difficult time finding people with the skills and experience they need."
None of the UK companies surveyed expect workforces to shrink this year: 84 per cent say they'll hire more staff will grow, the rest say their payroll numbers will stay flat. That no one expects to shed employees is an admission, perhaps, that businesses have cut and cut away at jobs to the bone since the economic downturn at the end of the 2000s. Thus, the only way is up.
Over in the US, 76 per cent of managers say they'll gain staff in 2014, 22 per cent see no changes to payroll numbers, and two per cent predict cuts.
Meanwhile, in the UK, 37 per cent of polled execs at so-called "pre-revenue" businesses – typically startups that have yet to work out a way to extract money from people – reckon their workforces will increase by at least 100 per cent in the coming 12 months.
It'll be a very good year for ... startup workers?
Another eyebrow-raising thing in the report, now in its fifth year, is that SVB sees the recovery in the world's tech economy as "firm" rather than fragile. It's also firmer in the UK than the US, and the surveyed suits appear to agree.
One in four of the polled UK execs reckon business conditions in 2014 will be "much better" than last year's; 39 per cent said conditions will be "somewhat better"; 19 per cent "about the same"; and only two per cent said "much worse".
Despite this optimism, the UK managers' biggest challenges are scaling their operations: 41 per cent of Blighty execs surveyed by SVB are looking beyond their shores for growing sales, and virtually all of this group (88 per cent) are looking to the US.
Unsurprisingly, the bank's experience is that raising funds for startups is far easier in the US: in fact, disproportionately so. Where the money comes from is different.
In the US, the majority of investment is from venture capital funds, while in the UK angel investors tend to be the biggest source of cash for startups. This might be a reflection of the size of the funds: angels tend to invest in smaller projects, while a VC won't look at anything with fewer than six or seven zeroes.
While 15 per cent of surveyed UK executives say access to equity is their top challenge, this is less than in the United States, where 21 per cent call access to equity their top challenge.
'Silicon Valley Bank' ... what's that doing in Blighty?
Being named after a small bit of California might have restricted the bank's geographic reach. Yet Gerald Brady, head of UK relationship banking at the Silicon Valley Bank, said that while it worried about the name at first, it ultimately didn't stop them opening a branch in the UK in 2012.
"It's no longer a place, it's a brand," said Brady, regarding the name "Silicon Valley Bank".
Forget Silicon Roundabout, though, it doesn't matter where your tech biz is based. Brady is taken aback when we asked: "Do you think Old Street or Cambridge is a better place for a startup?" He replied: "They are only 40 minutes apart and it's immaterial."
Brady has just returned to the UK from San Francisco, and explains that the bank is unusual in that it only takes on customers in technology, life sciences, energy, and wine. Why wine? Lots of Northern Californian people, who make money in the other three disciplines, want to open vineyards afterwards, apparently.
It's unusual – farmers' banks aside – for financial institutions to specialise in a industry, but SVB, which was established in 1983, grew out of tech startups needing a different banking model. One of its oldest clients is Cisco, which came to them as a husband and wife team looking for a bank.
Traditional banks couldn't cope with companies that were growing like crazy and not making any profits, or having a business model that wasn't fully defined. SVB calls this "venture debt", and will raise money for a business based on its intellectual property. SVB doesn't do traditional bank stuff like mergers & acquisitions, stock trading or bonds & derivatives.
Brady sees their model as suiting the spirit of the age – "we have never lived in a time with so much technology driven change", he says – and the bank aims to reflect this in the way it invests. While most banks won't touch anything to do with Bitcoin, SVB is the bank behind alt-currency exchange Coinbase, and Brady says the bank welcomes other Bitcoin opportunities. ®