Über-secure Blackphone crypto-mobe spills its silicon guts
Tegra-powered handset claims privacy built in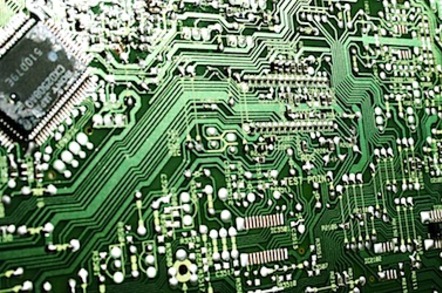 SGP Technologies, the Switzerland-based joint venture of Spanish handset maker Geeksphone and security firm Silent Circle, has revealed specs for the Blackphone BP1, its forthcoming privacy-minded handset.
The locked-down mobe will be powered by the Nvidia Tegra 4i, making it one of the first devices to ship based on that system-on-chip (SoC), despite Nvidia having launched it last year.
The version that will ship in the BP1 will pack a quad-core ARM Cortex-A9 r4 CPU clocked at 2GHz (a hair shy of the maximum of 2.3GHz), plus an extra "battery-saver core" for low-power tasks like active standby, music and video playback, 60 custom GPU cores, and an integrated i500 LTE modem.
Said modem will support GSM, HSPA+/WCDMA, and LTE on enough bands to cover most of the world, and the BP1 will come carrier unlocked.
The device will also ship with 1GB of LPDDR3 RAM, 16GB of onboard EMMC storage (expandable via microSD cards), 802.11b/g/n Wi-Fi, Bluetooth 4.0 LE, GPS, and gravity, light, proximity, and magnetic sensors.
It will sport an 8-megapixel rear camera with flash and a 5-megapixel front-facing camera for video chat – the latter being an upgrade from the prototype hardware's 1.3-megapixel snapper.
Making all of those components dance will be a new build of PrivatOS – SGP's custom, hardened Android fork – based on Android 4.4 "KitKat," with integrated support for Silent Circle's encrypted voice, video, and text messaging; anonymous browsing and mobile VPN support from Disconnect; and secure cloud storage from SpiderOak.
SGP is marketing the Blackphone to information pros, "public figures," executives, and anyone else who rates privacy and data security highly, although experts have cautioned that no device can guarantee you'll be completely safe from snooping.
The firm began taking preorders for the BP1 at the Mobile World Congress conference in Barcelona in February and says it sold out of its initial run rapidly.
On Monday, SGP said that although "final component and production specifications are currently being finalized" – say that ten times fast – it is on track to begin shipping devices to customers and carriers in the EU and the Americas in June, as was previously announced. ®
Sponsored: Detecting cyber attacks as a small to medium business