Yes, there is now Bitcoin-mining malware for Android
No, it doesn't really work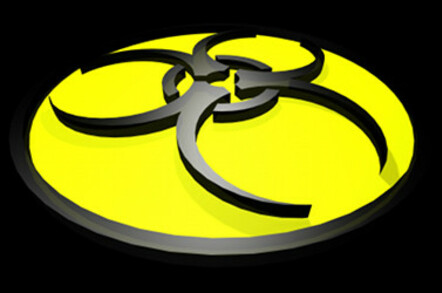 Bitcoin mining on low-powered devices these days is a bad idea, to say the least. As cryptocurrency blockchains grow more complex, even high-powered dedicated mining rigs are having trouble effectively mining coins. Your smartphone, therefore, is going to be about as useful for mining Bitcoin as soup ladle is for mining actual gold.
And yet, that hasn't stopped one optimistic malware writer from trying to turn an army of Android phones into a distributed cryptocoin mining rig.
Researchers with security firm Lookout have spotted malware targeting Android devices that looks to use the compute power of infected handsets to contribute to a Bitcoin mining system. Known as BadLepricon, the malware spreads from a series of applications that have since been removed from the Google Play store.
Once installed on a handset, the BadLepricon malware contacts a Stratum Bitcoin mining server that puts the phone's processor to use crunching numbers as part of a larger distributed mining effort.
The infection is not the first such attempt to pool handsets into a mining operation via malware. Last month, an infection known as CoinKrypt similarly hijacked phones to mine coins.
According to Lookout researchers, however, BadLepricon seems to have taken the idea a step further by not only implementing the Stratum control server, but also managing the infected handsets to avoid performing suspicious activity such as opening connections while the handset is in use or overtly running down the battery.
"This is definitely the work of an experimenting mining malware author, but elements of the code indicate that this person was thinking of scaling up," Lookout head of research and response Michael Bentley told El Reg.
"This is the first app we've seen using a Stratum mining proxy, which allows the person to coordinate the phones that have fallen victim to the malware."
While the infection is a very real threat, the hacker's dreams of building an Android army of altcoin miners is likely to fall short. Lookout researchers have yet to be able to calculate just how many infected handsets would be needed to effectively hammer out coins, but consensus among the Reg office is that the necessary botnet would be highly difficult to build and deploy undetected, to say the least.
Before they were pulled down, the infected apps had been downloaded between 100 and 500 times, Lookout researchers said.
That doesn't mean, however, that catching a coin-mining malware bug can't put a serious crimp on your day. BadLepricon will, among other things, reduce the battery life on infected handsets and covertly run data traffic, preventing the handset from going into sleep mode even when the display is turned off.
In addition to running security software (something security vendors always recommend, for some reason), users can help avoid infections on the smartphones by disabling "unknown source" installations in their smartphone settings and only installing apps from trusted vendors and stores. ®