Have you heard the one about Goldilocks and the Micron hardwares?
New data-centre-friendly flash drive is not too fast, not too expensive, not too slow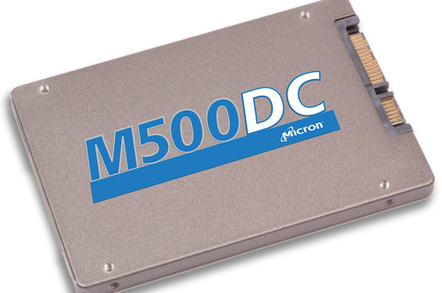 Micron has brought out a middle-of-the-road flash drive for data centres – a Goldilocks product in other words: neither too hot, not too cold, too big, too small. You get the picture.
The M500DC uses 20nm MLC NAND, and comes in 120GB, 240GB, 480GB and 800GB capacities. It seems to be a reworked version of the M500 and M550 personal SSD products.
Like them, the M500DC comes with a 6Gbit/s SATA interface, not the fastest in these 12Gbit/s days. If we tabulate the performance of these three SSDs we can see what Micron has done to make the M500/550 data centre-ready:

Micron M500/M550/M500DC SSD performance ... all numbers are maximum performance rates for the highest capacity available
The M550 is a boosted M500. The M500DC is downgraded from the M500 and M550 in raw performance terms so that it can have a longer life. That's the optimisation we think Micron has carried out as the M500DC has significantly slower random IOPS and sequential I/O performance than its forebears.
The M500DC comes in both 1.8-inch and 2.5-inch form factors. Micron says it has "XPERT features including adaptive read management (ARM/OR), data path protection, redundant array of independent NAND (RAIN), reduced command access latency (ReCAL), and NAND customisations."
The memory biz says the M500DC is designed to withstand 24-7 operation, and can sustain two drive fills a day, every day for five years.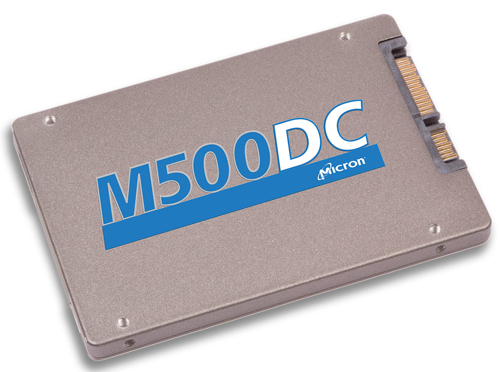 It looks like a competently designed mid-range data centre SSD, and is termed affordable by Micron, although no prices have been revealed. Get a product brief here [PDF]. The M500DC is available now from Micron's channel partners. ®