Reg hack hacked off by iPhone 5 repair notice
Own an iPhone 5? Apple says it may fail to turn on or off, issues repair alert. Damn...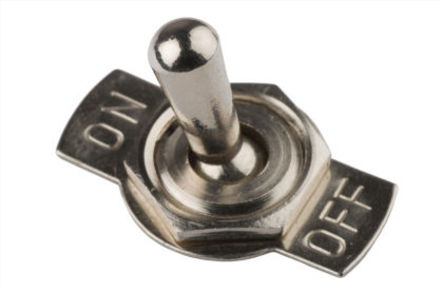 Updated Attention iPhone 5 owners: your Cupertinian earslab may be defective.
"Apple has determined that the sleep/wake button mechanism on a small percentage of iPhone 5 models may stop working or work intermittently," a notice posted on Apple's support website informed us iPhone 5 owners on Friday. "iPhone 5 models manufactured through March 2013 may be affected by this issue."
There's no cost for the replacement – except, of course, the hassle of backing up your handset and bringing it to an Apple retail store or qualified service center. There's a link to a locator on the notice page.
Not all iPhone 5 units are affected, just the "small percentage" Apple admits to in its Friday missive. To discover if you're one of those unlucky enough to be among the few, the proud, the unfortunate, you simply enter your iPhone's serial number – a series of letters, actually – into an eligibility detector on Apple's website.
That serial "number", by the way, can be found by launching Settings, then tapping General > About, then scrolling down to – you guessed it – the Serial Number field.
Since, as your humble Reg reporter admitted above, I am the owner of an iPhone 5, I decided to play along. After entering my iPhone's serial number into the appropriate field and clicking Submit, I was presented with the following:

Damn...
A decision needed to be made. Although Apple says, "If your iPhone 5 sleep/wake button does not show any signs of this issue and/or does not have a qualifying serial number, no action is required on your part at this time," it's the first part of that "and/or" couplet that's distressing: my button works fine today, but what if it should crap out on me at an inopportune moment at some time in the future?
Not good. Better replace it now. A stitch in time, et cetera.
A call to my local Apple Retail Store revealed that I couldn't simply drop off my iPhone for repair. Damn. I'd have to make a Genius Bar appointment instead. Damn. There are no appointments left for today. Damn. And the sweet-voiced woman on the other end of the phone had no idea how long the repair would take. Damn.
At least I have two advantages: first, I live in San Francisco, and outside the US and Canada repairs won't be available until May 2. Second, I live near three Apple stores, so I won't have to call Apple to request a prepaid box in which to mail my iPhone in for service, then wait until it's returned shipshape.
So tomorrow morn I'll wend my way to San Francisco's flagship Stockton Street store, iPhone 5 in hand, second-floor Genius Bar my destination.
And if said Genius gives me any crap about not fixing my sleep/wake button because s/he deems it healthy, I won't be shy about playing my "power of the press" card.
If I get any Genius guff, you may hear more about this. ®
Update
Saturday, April 26: Took my iPhone 5 to the store first thing this morning; it was accepted for sleep/wake button replacement with no questions asked; I was given an identical iPhone 5 loaner; was told the repair should take four to six days; I upgraded the loaner to iOS 7.1.1 and restored my apps et al. from my iTunes backup. All is well.