Order delays hit Avnet Tech Solutions' results, profits slide
Organic growth stalls but execs remain shiny happy people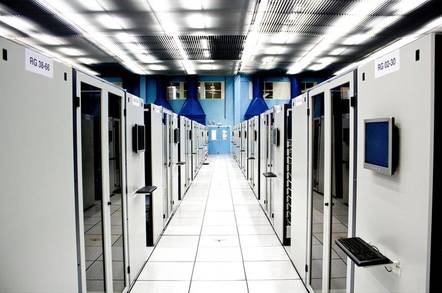 The postponement of projects in North America led to "weaker than expected" results at Avnet's enterprise IT wing, Technology Solutions, as ops in EMEA continued to limp along during fiscal Q3 ended 29 March.
At group level, Avnet Inc - which comprises TS and Electronics Marketing (EM) - reported sales of $6.68bn, rising 6.1 per cent on the $6.3bn it posted a year ago, but organic growth lagged, up 3.7 per cent.
Group operating profit came in at $184.8m, up 10.3 per cent and net income went up to $113.8m, from $86.2m.
But it was the Industrial component arm EM that provided the group's bounce, with sales up 8.8 per cent to $4.13bn, as operating income grew 17.2 per cent to $193.4m - both helped by the MSC acquisition. Organic sales grew eight per cent.
CEO Rick Hamada said in a conference call with analysts the EM unit saw "strong growth in Asia and EMEA regions".
In contrast, TS revenues edged up two per cent on a reported basis to $2.55bn but on an organic basis slipped 2.5 per cent. Operating income dropped 11 per cent to $60.9m.
Corporate costs were $30.5m for the quarter, up from $29.9m in the prior fiscal year's Q3. Return on capital employed decreased 214 basis points sequentially to 10.7 per cent "due to the seasonal mix shift"
Hamada said it had made "steady progress" during the first nine months of the fiscal that but organic growth rates had slowed.
He blamed this on "a weaker-than-expected close in our Americas region and somewhat softer demand in our computing components business in EMEA".
This was "disappointing", said the CEO, adding: "We continue to work with our partners to discern the status of the projects that were part of our active pipeline in the final weeks of the March quarter."
Hamada did say, however, that the core enterprise IT business at TS was approaching organic growth after adjusting the portfolio - this included TS exiting the unified comms game. As a result, operating margin went up by 65 basis points.
TS global grand fromage Phil Gallagher said there was "definitely a gap" in server sales and storage growth was low-single digit, "slower growth than typical".
The June quarter - Q4 - is typically seasonally stronger and Gallagher said "there's optimism around this quarter", and maintained that while the "choppiness that we saw [in Q3] came… very unexpectedly", the pipeline is healthy. ®