Oz Ombudsman calls for wiretap oversight
Sniffs at poison chalice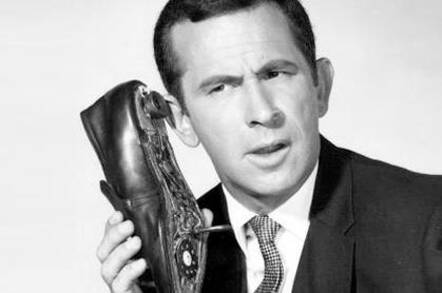 With both political parties and most law enforcement agencies devoted to implementing more data retention in Australia's Internet, the Commonwealth Ombudsman has suggested it could have a role in overseeing such a regime.
Ombudsman Colin Neave has told the Senate committee reviewing Australia's telecommunications interception act that his body could handle the role with appropriate resourcing. He also said stronger public reporting mechanisms are needed to make Australia's metadata retention regime more transparent.
Its submission (available from the committee (page here) says there is "a clear requirement for the Ombudsman to ascertain agencies' compliance with the telecommunications interception and stored communications access provisions".
While the office would not have the resources to test the compliance of agencies in the light of so much metadata collection, Neave told the committee a sampling regime combined with high-level oversight of agencies' processes would be feasible.
Meanwhile, Narelle Clark, president of the Internet Society of Australia, told the committee that the lack of standards defining what can be considered "metadata" is hampering both the debate and the legislative review.
Unlike the world of telephony, where the difference between metadata and content is clearly defined, the world of IP communications has no such technical specifications, she said.
"There needs to be clear technology standards for this," she said, so that equipment and applications can be built with data retention requirements in mind, with appropriate control.
"None of that I believe is in evidence at this point in time," she said.
Clark also singled out the idea that system logs can be considered metadata repositories for criticism, saying that logs are designed for fault-finding, and are extremely verbose (and, The Register would add, frequently intrusive), containing "all sorts of detail" about connection attempts (whether or not they're made), route selection and other extraneous information. ®