Look behind you, 'declining' sub-$5bn iPod. The iWatch has come... to EAT YOU
Apple's baby set to kill its big brother, says analyst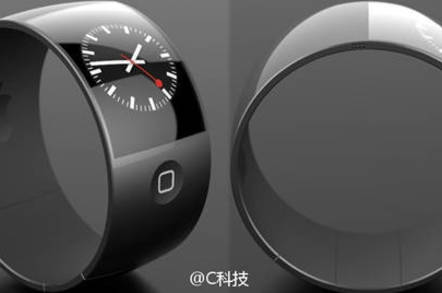 The semi-mythical iWatch is set to make the iPod extinct, an analyst has predicted.
Christopher Caso, an analyst with Susquehanna Financial Group, prophesied the death of the iPod, which will be supplanted in Apple's product range whenever the new wearable computer comes out.
He had been on a pilgrimage to the Far East, where mysterious supply chain bods told him that two different flavours of iWatch would hit the streets by the end of the year.
These are likely to replace the iPod because the watches offer similar functionality.
Caso said: "During our Asia trip last month, our checks uncovered firmer indications that a watch product would enter production in the fourth quarter of 2014, and our more recent checks provided additional detail. We believe two versions of iWatch are likely, with different screen sizes."
He expects to see three million iWatches churned out each month, after the initial production run of five to six million timepieces is completed in the last three months of 2014.
He also foresaw declines in iPod revenues, echoing CEO Tim Cook during the company's earnings call in January, when he said it was a "declining business".
"The iWatch would essentially replace the iPod in the consumer portion of Apple's product lineup," Caso added. "While we don't expect Apple to discontinue iPod for some time, we also don't expect an iPod refresh this year, and believe iPod could post year on year unit declines as a result as consumers purchase iWatch as a substitute."
To boost his watch face credentials, El Reg suggests that Caso take a leaf out of Apple's book and stick a small letter i in his name. Casio, geddit? ®