Top dog EMC's dilemma: Seasonal dip or long-term problem?
No fleas on VMAX, right...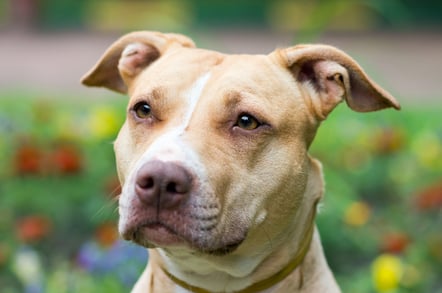 Comment One swallow doesn't make a summer nor one frost a winter. Does the dramatic drop in EMC's VMAX revenues represent a long-term change or just a product transition blip?
While other parts of EMC Information Infrastructure – the non-VMware and non-Pivotal storage core of EMC's federation – grew strongly in its first 2014 quarter, VMAX revenues dived 22 per cent compared to a year ago. That dragged all of EMC II's revenues down to a 2 per cent decline year-on-year, although Unified and Backup/Recovery revenues from sales of VNX, Data Domain etc grew 4 per cent year-on-year and the Emerging Products slice (XtremIO, Isilon, ViPR, Atmos, etc) grew 81 per cent. That's where the growth is.
The VCE vBLock business grew 50 per cent and the VSPEX line 100 per cent – converged systems are good business for EMC.
The RSA security business, on the other hand, grew just 5 per cent year on year.
The high-end array business is dominated by EMC, Hitachi (through HDS and OEM HP) and IBM. HDS has just refreshed its line with the VSP G1000. The DS8870 is looking sickly, although we understand that IBM's coming POWER8 servers will be used to boost its controllers.
The current VMAX models were introduced in May 2012 and IBM's DS8870 came along in October of that year. Why did VMAX sales drop?
William Blair analyst Jason Ader writes: "[EMC] management attributed the weakness to a mature VMAX product cycle, tough comps, and increased backlog build, driven by the company's actions aimed at mitigating reliance on late orders."
Ader is not optimistic and identifies other factors affecting EMC's storage business:
Secular headwinds to storage industry growth are only intensifying and … EMC's decelerating storage business, compressing margins, and recent round of layoffs are indicative of these pressures, which are being driven by growing adoption of cloud-based delivery models, the rise of alternative storage architectures based on flash, white box, converged systems, software-defined storage (SDS), and increased adoption of data reduction technologies (de-duplication/compression)...

Management expects new product cycles to drive storage infrastructure sales in the second half of the year, although similar product-cycle-driven optimism was predicted for the second half of 2013, which did not materialise.
Stifel Nicolaus MD Aaron Rakers concurred with one of those cited reasons for VMAX's decline: that it was "driven by a pre-new product cycle dynamic." He said the high-end storage array market is heavily driven by product cycles, and agrees that a headwind to VMAX growth is customer evaluation of newer storage technologies in what EMC calls the third IT platform era of mobile, cloud, big data, and social networking. VMAX is fundamentally a second platform IT product from the client:server era.
Rakers writes that VSPEX growth has negative implications for NetApp and says its FlexPod business is only growing in the low double-digit area.
EMC Chairman Joe Tucci said in the earnings call: "Our strategy is squarely and clearly aimed at helping customers' transition to the third platform of IT." EMC II is beginning to take a back seat: "In our federated model, VMware will take the lead in providing an enterprise/solution for empowering the mobile workforce. EMC Information Infrastructure or EMC II will partner very closely with VMware and provide information storage capabilities that meet the required needs for speed, robustness and cost for this opportunity.
"In cloud computing, VMware will drive the software defined data centre and the hybrid cloud. EMC II will drive a software-defined storage technology named ViPR for block, file, object, and HDFS … on top of EMC's arrays, competitors' arrays and vanilla white box storage.
"In our Cloud Foundry, and Big and Fast Data initiatives, Pivotal will take the lead with EMC II helping to build out customers' physical HDFS data legs and VMware helping provide software-defined data centre technology options."
Tucci tossed aside ideas that Cisco was walking away from VCE. Although Cisco has storage assets that compete with EMC and network assets that compete with VMware, both EMC and Cisco could still, and would still, co-operate, he insisted:
You are going to have to understand that you are going to compete in more areas but there is … a lot of power in cooperating. And that's what we've done with VCE, so the partnership with Cisco is still strong. My guess is as we both go for software offer, software-defined scale out, reuniting … storage, computing [and] network. … You can see that … John [Chambers] is very committed to VCE, I'm very committed to VCE. … both companies very committed to BC and it's doing extremely well.
We're left with the impression that EMC II is overall a mature business, playing second fiddle to both VMWare and Pivotal, and in which the emerging products are providing the only big growth. What can CEO David Goulden do to re-ignite overall EMC II growth?
In his remarks in the earnings call he said: "The second platform will continue to be a very large market for a long time to come and there is plenty of opportunity for EMC to innovate and gain share."
Goluden talked about the role of flash in EMC II's business in the quarter: "In its first full quarter general availability, XtremIO has continued its very strong momentum. … As successful as XtremIO is, the vast majority of flash capacity shipped by EMC is in a … storage arrays. Over 70 per cent of VMAX and VNX2 systems shipped with some flash capacity EMC sold more than 17 terabytes of flash in Q1 alone, up over 70 per cent over last year and we believe way ahead of anyone else ... EMC is the industry leader in enterprise flash storage."
Goluden said that EMC II has two SW-defined storage assets: ViPR and ScaleIO, while separate virtualisation software subsidiary VMware has its VSAN. All three products will provide storage functionality at lower cost than VMAX and VNX.
What we are seeing here is EMC's willingness, indeed eagerness, to embrace new technologies – even if they disrupt its existing technologies in the medium and long term. VMAX, VNX and Data Domain revenues have helped fund the acquisitions and developments which are inside the Emerging Products group and are now helping to limit VMAX and VNX sales.
EMC is not facing a potential falling apart of VCE, VMAX sales will recover, EMC is and will be the market leader in enterprise flash storage sales, and it will ride and drive the wave of secular storage changes. The big dog in the storage pack has barked and everyone else better take notice. ®