Computacenter's UK biz up by a fifth. XPocalypse bounce? Well, sort of...
UK enterprises falling over themselves to buy tech in Q1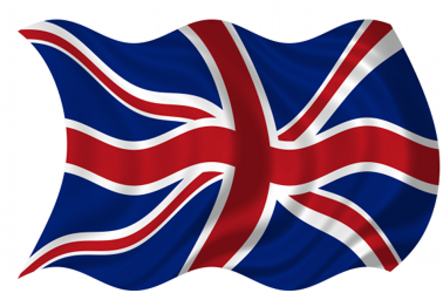 The sun continues to shine on Computacenter's UK biz after a barnstorming first quarter was again boosted by the XP refresh and the firm's Professional Services order book, which it claims is in rude health.
The services-based reseller reported to the London Stock Exchange a 20 per cent hike in revenues to £350.4m across Blighty with product sales up 27 per cent year-on-year to £233.3m and services up eight per cent to £117.2m.
Chief exec Mike Norris said "while some of the supply chain revenue growth is attributable to the recent Microsoft operating systems changes, this certainly does not account for all of the growth".
Since Q4 2013 there has been a relative rise in commercial PC shipments - Microsoft ended standard support for Windows XP on 8 April - but some vendors have been trying to ascertain if returning demand was based on more than just the XP Factor.
Norris added CC has the "strongest Professional Services backlog in the history of our UK business", and has some hefty contractual services bids expected to reach conclusion in the next few months.
The same warm glow did not emanate from CC's German operation, as turnover declined two per cent in Q1 to £267.7m with two per cent growth in services more than offset by a four per cent decline in product sales.
The CEO said it has a pipeline of services opportunities that could up growth rates in the second half of the year, and that "onerous" services contracts in Germany "continue to perform in-line with the provisions set out last year".
The business in France continues to very gradually improve, with revenues up 10 per cent to £114.7m on the back of a spike in product sales, which were up 13 per cent, although services declined by five per cent.
"There is much work to be done by our French business to improve its performance," said Norris.
He added growth in product sales indicated its ERP woes of recent years are over, "However, this revenue growth has come from the lowest margin areas of our business and, as such, is not delivering a material improvement to the bottom line".
In calendar 2013, CC France reported a statutory loss before tax of £21.4m compared to a profit of nearly £1m in the previous year.
CC branded the decline in the French services biz as "disappointing" and "highlight[ing] a need for the business to reduce its central costs to an appropriate level".
Norris warned investors the cuts to the cost base will result in an exceptional charge of between £7m to £9m this year.
The results at group level showed a revenue rise of eight per cent to £745.1m with group services up four per cent and product sales climbing 12 per cent.
"Trading in the UK has been encouraging and Germany is stable," the said big boss, "However, it is clear that the group continues to be held back by the performance in France."
The plan is to maintain growth in Blighty, realise some beefy services wins in Germany and stabilise the French operation for "growth in the medium term". ®