Pirate Bay's 10 millionth upload: Colour us shocked, a SMUT FLICK
P2P badboys show online piracy is alive and humping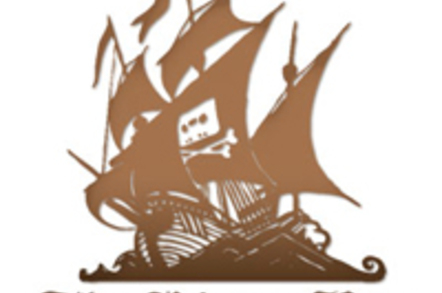 NSFW The Pirate Bay has hit a historic milestone after celebrating its 10 millionth upload. However, the auspiciousness of the occasion was dampened slightly by the fact the content in question was a pirated copy of a smut film from the "Intimate Lesbians" series.
According to torrent news website Torrentfreak, the embattled Pirate Bay was taken by surprise by the upload.
The team had to hurriedly patch the backend (no sniggering at the back) to ensure their systems could process the extra zero.
Currently, there are around three million files available on Pirate Bay, which regularly deletes fake torrents as well as those containing malware.
A user calling himself Drarbg launched the blue movie onto the famous piracy site just as the landmark number ticked over.
Drarbg's upload history shows he has an unrelenting passion for pornography. We flicked through his uploads to see titles from the Bang Bus series, which depict a gang of heinous American bros travelling the country in a van and unleashing their gargantuan appendages on a variety of women, as well as a plethora of other grumble flicks.
All in all, the passionate pirate porn pundit has uploaded more than 30,000 pieces of content, with most filed under the category "porn: other".
We'd like to shake Drarbg's hand for his achievement. Then again, perhaps we'd rather he kept those grubby mitts to himself. ®