UK.gov chucks £28m at F1 tech for buses and diggers plan
Well, not really F1 but who's heard of LMP and VLN*?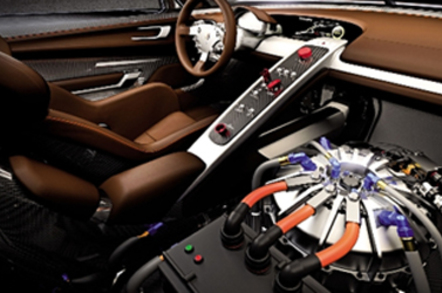 Grant money amounting to over £28m will be awarded to four British engineering companies to take technology initially designed for Formula 1 cars and develop it for more widespread use.
Four energy-efficient projects will receive a total of £28.8m in grants to "support investments of £133m".
These grants is the first tranche from a £1bn fund from the Advanced Propulsion Centre – a 10-year scheme funded jointly by the UK government and manufacturers – to stimulate British green engineering.
The first of these go to an engineering company called GKN, which recently bought Williams Hybrid Power from the Formula 1 team. Its Gyrodrive system uses the energy from braking to spin up a pair of contra-rotating flywheels and then releases the energy for acceleration.
While it never saw action in Williams cars, Porsche licensed it for the 911 GT3R which campaigned successfully. GKN is getting £8.9m from the Advanced Propulsion Centre to work with Alexander Dennis to build Gyrodrive into buses where it estimates it will provide fuel savings of 25 per cent for your average bus. GKN will also incorporate the Williams Hybrid Power into off-highway machines.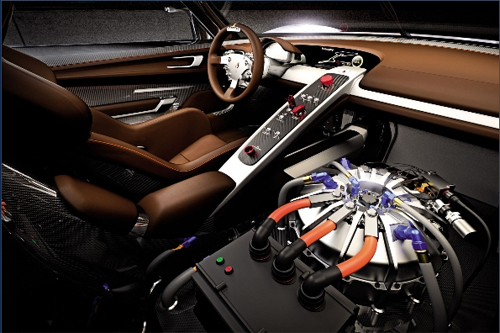 We could have given you a picture of a bus instead
The second recipient, JCB and its partner Flybrid, will receive a £3.3m grant as part of a £7.3m project to apply a similar flywheel-based technology for use in diggers. This technology initially saw action in the Hope Racing Le Mans Prototype (LMP) car, the first ever hybrid to race at Le Mans.
The purpose of the project is to exploit a novel technology whereby the hydraulic power delivery system on the JCB excavator is modified and developed to be substantially more efficient. The emphasis will reduce fuel consumption and carbon footprint for construction projects using this machinery. On average, the carbon emissions of a single 20-tonne excavator will be reduced by an estimated 16 tonnes per year.
US car firm Ford, meanwhile, is getting over £13m for further work on its £100m EcoBoost engine project, which has won lots of motor industry plaudits. It will be doing this work in conjunction with a heap of engineering companies in Loughborough, Bath, Bradford and Nottingham universities under the banner of the ACTIVE – Advanced Combustion Turbocharge Inline Variable Valvetrain Engine – project. So it's not just the mobile phone industry that's crap at acronyms.
In its grant proposal Ford said:
The ACTIVE project is a collaborative R&D project that accelerates the introduction of advanced low carbon technologies into main stream vehicle applications targeting very substantial CO2 savings. This is a UK centred project focused on the Engineering skills needed to develop and apply these technologies and aims at increasing the UK's capabilities in this area.

The project will bring Ford's Global Advanced R&D and some of Europe's top Tier 1 suppliers to the UK to develop the technologies for this project alongside the engineers at Ford's Dagenham and Dunton Engineering Centres and four of the country's leading automotive research Universities. This will strengthen further Ford UK engineering as the "Centre of Powertrain Excellence" for the application of advanced inline powertrain technologies within Ford and increase the capabilities within the UK's Universities.".
The fourth recipient, a more traditional hybrid tech pick, is Cummins – the company that makes engines for London's Routemaster buses. It received a little under £5m to work on a novel cost-effective compact diesel electric propulsion system. The tech will initially be used for a bus vehicle application that fits within the current space of a diesel engine and, due to its wide application (as it is suitable for retrofit as well as new build), will deliver significant reductions in CO2 emissions.
Announcing the grants, Britain's Business Secretary Vince Cable said: "The next generation of cars, buses and diggers will be powered by radically different technologies and I want them to be developed here in Britain."
The Business Secretary says other companies can now bid for a further £75m from the APC. ®
Bootnote
* LMP = Le Mans Prototypes, models of super-engineered professional sports race cars from various manufacturers of the type whose glossy steering wheels will never be touched by a civilian's sweaty paws. VLN = Not some sort of virtual network, but rather Veranstaltergemeinschaft Langstreckenpokal Nürburgring – the organisation of motorsport clubs that regulates the tech specifications of VLN race cars.
Sponsored: Detecting cyber attacks as a small to medium business