SanDisk surfs cash tsunami on biz SSDs: Prelim nice, but DIMM?
Flash-on-DDR3-sticks to emerge later this year, we're promised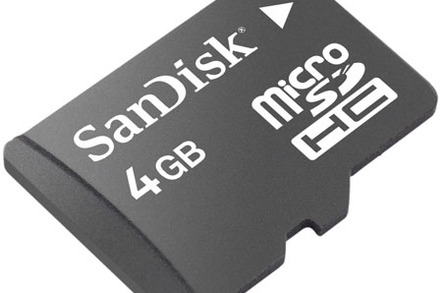 SanDisk is on a revenue roll, with the first quarter of 2014 showing a 62 per cent profit rise on an annual compare, driven by rising enterprise SSD sales.
For the first three months of the year [prelim report PDF], to March 30, SanDisk revenues were $1.51bn; they were $1.34bn a year ago, meaning a 13 per cent uptick, although they were 12 per cent down on the preceding quarter, SanDisk's seasonally top Q4.
Net income was $269m, nicely up on the $166m reported a year ago; a 62 per cent increase. How did SanDisk manage the trick of raising profits by 62 per cent when revenues rose just 13 per cent?
Sanjay Mehrotra, SanDisk's president and CEO, said: "We delivered record first quarter results, driven by 61 per cent growth in our SSD revenue and strong retail performance."
He said SanDisk had improved the mix in its portfolio, meaning more higher-margin products were sold, and that "SSD sales drove our outstanding results as we continued to gain share across the client and enterprise markets."
"Combined client and enterprise SSD sales accounted for 28 per cent of our first quarter revenue," he continued, "with enterprise SSD revenue more than doubling on a year-over-year basis."
The earnings call revealed that SAS SSDs were the primary contributor to the enterprise SSD growth. Mehrotra hopes SATA MLC SSDs with a 10-drive-writes-per-day capability will drive enterprise SSD sales this year.
Mehrotra said: "We anticipate that enterprise SSDs will be our fastest growing product category in 2014, and we are off to a great start towards exceeding our goal of delivering 25 per cent of 2014 revenue from enterprise and client SSDs combined."
He went on: "All PC OEMs actually use SanDisk SSDs and among the enterprise, six of the top seven storage and server OEMs use SanDisk product as well."
Questioned about the ULLtraDIMM (flash-on-a-DDR3 DIMM) product he said: "We expect [a] leading customer to qualify the product by midyear timeframe; and in second half, we expect to have some revenue from this product line. We are engaged with other customers as well."
He added: "ULLtraDIMM is really not a plug-and-play product. It requires certain modifications to the BIOS to address this, and we are investing time and effort in helping achieve that."
Mehrotra expects ULLtraDIMM revenues to start in the second half of this year and grow in 2015.
3D NAND could be piloted in 2015 with production ramping in 2016. Mehrotra was asked about triple-level cell (TLC) SSDs and he answered: "We do have 3 bit per cell on the roadmap for client SSDs but we look at more as a 2015 kind of opportunity."
So we see SATA SSDs being strong this year, ULLtraDIMM and TLC SSDs contributing to revenue in 2015, and, maybe, 3D NAND coming in in 2016. SanDisk looks to be in a strong place and, if you believe the CEO's comments, it's well positioned for more growth this year. ®