Apple fanbois eat static as Beeb, Sky web stream vids go titsup on iOS
And how you can fix it, sort of, for now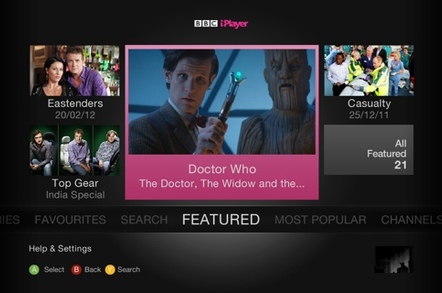 Apple fans' expensive iOS gadgets have been cut off from video-on-demand services from the BBC and Sky due to an unknown fault.
The Beeb's iPlayer, Sky Go and Sky's Now TV have been inaccessible since midnight last night, at least for Cupertino gear, and none of the companies involved have provided an explanation of exactly what has shoved the services offline.
However, there is some suggestion that the date has something to do with it, which would suggest that a digital certificate or some such may have expired.
A Reg reader said the fault triggered precisely at midnight, while Now TV director Gidon Katz told BBC News that the problem "appears to be related to a date configuration".
Earlier today, he recommended setting iOS devices to yesterday's date as a workaround, although that's far from a perfect solution given how many other apps and settings rely on a correct date. We've since learned that Sky's apps will still have problems even if you fiddle with the device's calendar.
Meanwhile, the BBC iPlayer team tweeted that it was working on a proper fix:
We're aware of a technical issue affecting iPad/iOS users this morning and we are working to resolve it. Updates here http://t.co/1KmAQqbgR2

— BBC iPlayer (@BBCiPlayer) April 17, 2014
Apple had not responded to a request for comment at the time of publication. ®
Sponsored: How to get more from MicroStrategy by optimising your data stack