AT&T threatens to pull out of FCC wireless auctions over purchase limits
Company wants ability to buy more spectrum space in auction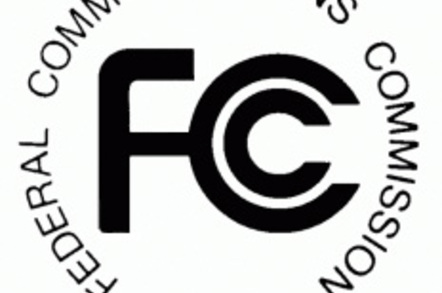 US wireless megacarrier AT&T has told the Federal Communications Commission (FCC) that it could withdraw from an upcoming wireless spectrum auction over proposed buying limits.
The carrier on Wednesday argued that if current caps aren't lifted, AT&T and other carriers would not be able to obtain enough spectrum space to properly deploy wireless broadband networks in new markets.
The letter refers to upcoming FCC auctions, in which spectrum space in the 600mhz would be repurposed from over-the-air television broadcasts to space for use by wireless carriers to offer LTE broadband in regional markets.
Currently, the FCC plans to place limits on the space a single carrier can purchase in hopes of allowing smaller local carriers the opportunity to obtain spectrum space and expand their own services to increase competition in the market.
In a copy of the letter obtained by Fiercemarkets (PDF), AT&T federal regulatory vice president Joan March claims that with the proposed limits, the company would be unable to obtain the large blocks of spectrum it requires to properly launch a full LTE service.
As such, the company said that it could find itself declining to participate in an auction which the FCC hopes will bring as much as $30bn in returns for sellers.
"AT&T has never declined to participate in a major spectrum auction and certainly did not intend to do so here, where capital contributions will be needed across the wireless industry for a successful outcome," Marsh wrote in the letter.
"But if the restrictions as proposed are adopted, AT&T will need to seriously consider whether its capital and resources are directed toward other spectrum opportunities that will better enable AT&T to continue to support high quality LTE network deployments to serve its customers."
This is not the first time AT&T has cast doubt on the FCC's plans for the 600mhz spectrum auction. In a post to the company's public policy blog earlier this month, Marsh said that with the proposed caps on spectrum purchases, the FCC could have trouble bringing both buyers and sellers to participate in the auction.
"For this auction to succeed, the FCC must attract wide broadcaster participation in major markets. Period. No exceptions. And to do that, the FCC must be prepared to meet prevailing price expectations," Marsh wrote.
"We are firmly convinced that scoring on any basis related to station value or revenue will undermine the very broadcaster participation that is essential to success."
The FCC has slated the auction to take place by the middle of next year. ®