US mobile firms cave on kill switch, agree to install anti-theft code
Slow and kludgy rollout will protect corporate profits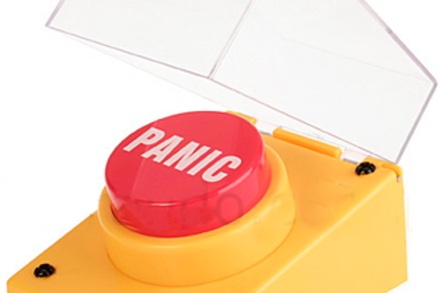 US mobile companies have finally agreed to install free anti-theft software on their products, but not until the middle of next year and they plan to leave it turned it off by default.
The CTIA, which dubs itself "the Wireless Association," announced that its members – including Apple, Samsung, Verizon, AT&T, and T-Mobile US, among others – will preload free software that will provide a kill-switch if the smartphone is stolen and enable remote wiping of handsets, and the ability to restore data from backups in the unlikely event of the purloined product being recovered.
"We appreciate the commitment made by these companies to protect wireless users in the event their smartphones are lost or stolen," said Steve Largent, president of the CTIA. "By working together with policymakers, law enforcement and consumers, we will deter theft and protect users' personal information on smartphones."
That said, they aren't exactly pulling out all the stops to do so. The new code will only be available on new handsets sold after July 2015 and it won't be switched on by default, meaning less technical users might not know how to activate it.
The CTIA's members have been under increasing pressure to act on smartphone theft, which now accounts for over half of all theft cases in New York and San Francisco. State law officials in both regions formed the Save Our Smartphones initiative to try and encourage mobile manufacturers to do more to make stolen phones less valuable, but said this was being resisted because companies will lose out on selling lucrative insurance and replacement handsets.
"While CTIA's decision to respond to our call for action by announcing a new voluntary commitment to make theft-deterrent features available on smartphones is a welcome step forward, it falls short of what is needed to effectively end the epidemic of smartphone theft," said New York State Attorney General Eric Schneiderman and San Francisco District Attorney George Gascón.
"We strongly urge CTIA and its members to make their anti-theft features enabled by default on all devices, rather than relying on consumers to opt-in. The industry also has a responsibility to protect its consumers now and not wait until next year. Every week that passes means more people are victimized in street crimes that often turn violent, and more families will have to endure the needless loss of a loved one." ®