Did you know Twitter has a 'consumer product division'? Ex-Google Maps boss now runs it
Put down the puns, Graf – you've got a profit to turn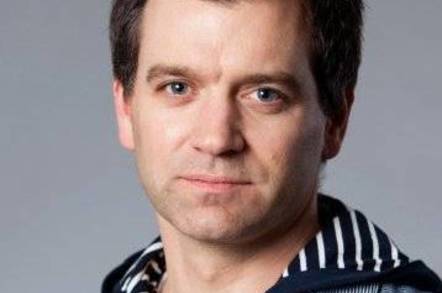 Profit-impaired Twitter has poached Google's Maps director Daniel Graf to head up the micro-blogging site's consumer product division.
Graf – who is rarely seen Google+ing, facebooking or indeed tweeting – confirmed via his Twitter account on Tuesday that he was moving on.
"Followed Maps to find that the flock was just around the corner - excited to take wing with the @twitter product team," he wrote in his puntastic celebratory tweet.
That was Graf's third missive on the loss-making website. His first-ever message on Twitter was posted in March 2009 when he tweeted "das erste mal", which is German for "the first time".
But he has been consistently quiet across the web's free-content ad networks.
Presumably, he'll start to make more of a squawk on Twitter. Graf has a computer engineering background, and worked in the consumer electronics wing of Philips before co-founding online, mobile and social video outfit for live and on-demand content Kyte. He joined Google in 2011.
During his time at Mountain View, Graf worked within the company's mobile apps lab before unfolding Maps. ®