Speaking in Tech: Social media, big brands, smut. Never mix these three!
Plus: Why do we splatter the internet with plugs for our employers, anyway?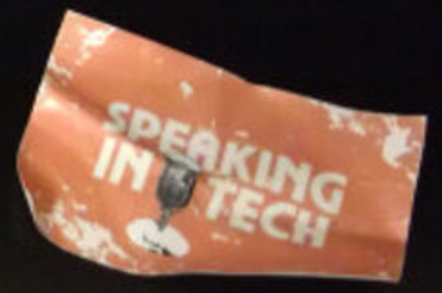 Podcast

Hosted by Greg Knieriemen, Ed Saipetch and Sarah Vela. This week, the whole crew is together to... er, get social.
This week we discuss...
Did you see THAT porn pic tweeted by US Airways a few days ago in response to an irate customer? If you didn't you might have been being beaten up for wearing Google Glass. Or maybe you were too busy staring at your Twitter feed?
Here's the chat, with the subject introduction times:
Ed, Sarah and social hour (0:55)
Social media job opening at US Airways (1:50)
Ed breaks down Heartbleed SSL security issue (9:55)
Amazon to release smart phone… moving along (14:30)
Glasshole assaults on the rise (15:00)
Google Maps backlash (18:25)
More job changes (22:50)
Social Media song rocks the internet (28:10)
Gaming social media (33:05)
Listen with the Reg player below, or download here.
Podcast Subscriber Links
Subscribe through iTunes
Subscribe through Google
Subscribe through Stitcher
Feed URL for other podcast tools – Juice, Zune, et cetera: http://nekkidtech.libsyn.com/rss