Google shuts Glass store and nixes Video Call feature
Ad-giant says 'all spots claimed' in short sale to public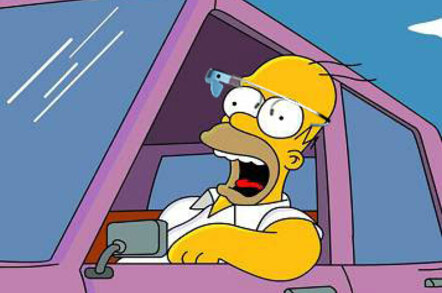 After giving the public one day to become "Explorers" of its $1,500 face-computer, Google has shut its online store saying that "all spots have been claimed".
The company announced the withdrawal of Glass sales to the hoi polloi on Tuesday night following a one day sale during which the company "sold out" of the tech in white, though other colors remained available.
Google did not disclose any sales figures, as usual. El Reg reckons around 10,000 units have been put out to via giveaways, competitions, and testers.
This sale marked the first time that Google made it possible to buy Glass without having to prove one's creative credentials, as had been the case with previous 'Explorers' of the tech.
The giveaway comes alongside Google Glass being upgraded to the "Kit Kat" version of the company's Android operating system, dubbed XE16. As part of this upgrade Google has got rid of the Video calls and Song search features of the tech.
"We've been experimenting and gathering feedback on video calls and, while we love the idea, the experience did not live up to our high standards," Google wrote. "Meanwhile, it wasn't used all that often by Explorers. We're sad to see it go, but are encouraged to see some effort by Glassware developers coming down the line."
The Song search feature, by comparison, was not used widely at all so Google has removed it and encouraged developers to develop their own take on the tech.
Along with these feature cancellations, the XE16 release should give the technology greater battery life and reliability, Google said in its release notes, along with some additional features.
These include "Photo Bundles" which gives the devotees a new way of looking at the pics they've snapped with the tech and the ability to send a message to a contact with a photo attached. The company has also added some help features that better diagnose connectivity problems with the tech.
Google is yet to give a date for when the product will go on general sale but the rumor mill suggests commercial sales will start by this autumn. ®