Live coverage: Blood Moon looms large for North, South America
Blood moon revealed before your bloodshot eyes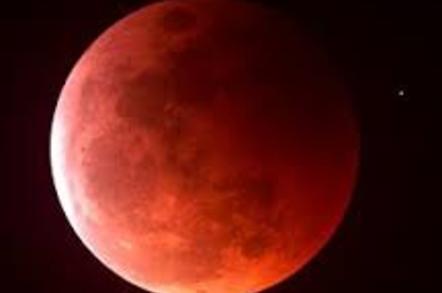 The "blood moon" is showing its ruddy face on Tuesday, 15 April, and can best be viewed from North America or New Zealand – or in the live coverage streamed here, from the Slooh Observatory.
Slooh's telescopes are positioned off the west coast of Africa in the Canary Islands, and started covering the lunar eclipse from 2300 PDT, 0200 EDT, 0600 UTC. The total eclipse will happen at about 0824 UTC, and be visible in the Americas.
This may be one of the better seats in the house for the event, as many of those attempting to spy Mars' closest approach to earth for 2014 were apparently left disappointed by cloud and other less-than-ideal viewing conditions. Tapping in to Slooh's camera feed of the event gives one access to rather more points of view, which should make for better appreciation of the phenomena unveiling before us all today. ®
Sponsored: What next after Netezza?