A black box for your SUITCASE: Now your lost luggage can phone home – quite literally
Breakfast in London, lunch in NYC, and your clothes in Peru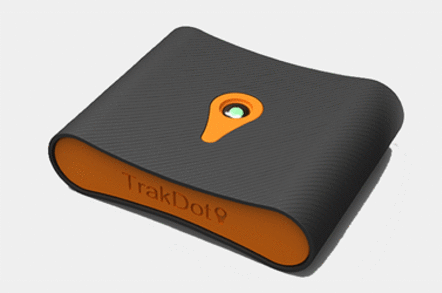 Trakdot is a little device you hide in your suitcase so that if an airline loses your luggage, you can, in theory, find it. Inside is a SIM card with a global roaming agreement, and the necessary electronics to connect to GSM mobile networks.
As the aeroplane trundles down the runway, the gadget uses an accelerometer to detect that it's going really fast and so, like any good international traveller, it goes to sleep. Then after a preset period, it wakes up, and wonders: "Are we nearly there yet?" It can answer its own question in a receive-only mode, as GSM has protocols for doing so whether you're moving slowly, fairly slowly or quickly.
This means it doesn't contravene any rules on the use of radios in aircraft, and it is approved by the FCC, FAA and various other international bodies for use. Trakdot claim a three to four-week batty life for its luggage black box.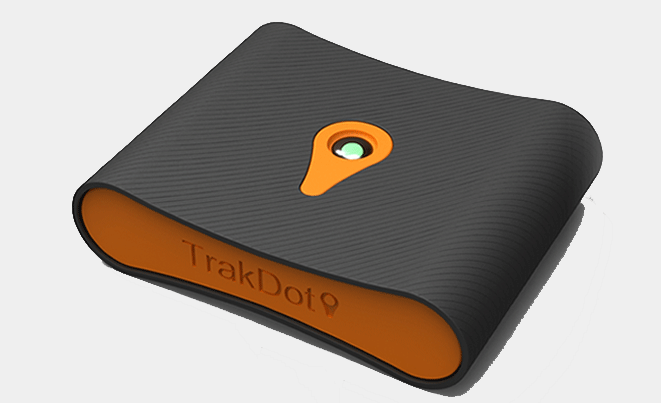 Your suitcase's black box
Modern mobile cell networks are well-designed so that aircraft in flight can not receive their signals, so for the most part it's unlikely that a mid-air Samsonite will think it has made landfall.
If, however, it picks up transmissions from a mobile phone network, it assumes that it has arrived and wakes up fully. It then establishes the cell tower's identity, which it sends home. Trackdot maintains a database of cell IDs around airports, and works out where the luggage has arrived. It then sends the owner a text message identifying which bag is at which airport.
There is no GPS because it's not particularly useful when the device is in a baggage hold: the chances of acquiring one, let alone three or four, satellite signals is remote.
If your flight has multiple stops, or more accurately if the flight the bags were on had multiple stops, a map on the Trakdot website shows where it has been and when.
There are a few limitations. Japan has no GSM coverage, and Trakdot doesn't have a roaming agreement with Italy. The device costs £79.99 in the UK, and after the first year there is an annual $12 (£7.18) fee for the SIM contract.
But that's not too much to pay for the knowledge that your luggage is lost and that you should give up waiting at the baggage carousel. ®
Sponsored: Becoming a Pragmatic Security Leader