Misco Shared Services Centre drone brands customer 'insane'
Order cockups by box shifter leads to email insult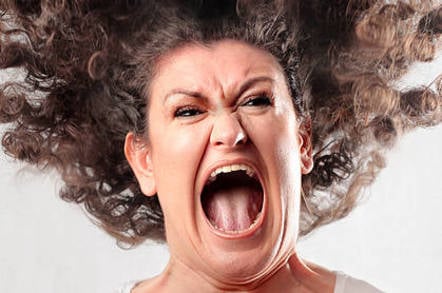 A series of customer service blunders by Misco ended with the box-flinging dealer branding a customer "insane".
Ross McKillop, a director for a couple of small firms north of the border, ordered a Jabra Pro 9470 Mono headset in November and received confirmation it was on backorder and due to ship on 3 March.
But when the product didn't turn up, he entered customer services purgatory, dealing with the Shared Services Centre in Hungary, which told him his order was cancelled by the purchasing department as the device was wrongly priced.
This was wrong, he informed them, because they had entered into a legally binding contract by confirming the order. Misco backtracked, according to McKillop, after he threatened them with court action.
After his third attempt to correct this situation the headset finally arrived, said McKillop, but he was sent an email by the customer services department – and included in the thread was the insult, he said.
Sent by Szandra Tengolits, the email included the following communication: "This is an insane customer. First he ordered the wrong item, and then we supplied him a power cord, but this is not what he wants… I really do not understand what he is talking about".
McKillop told us that he believes Misco made a mistake by getting rid of local customer services and support, which were among the back office function it offshored, saying at the time that it would cut costs improve customer service.
"You don't have to be insane to shop at Misco, but it helps," he said.
Misco refused to comment. ®
Mr McKillop has been in touch to say that he first ordered the headset in February, not November as his letter to Misco indicated.