Google looks to LTE and Wi-Fi to help it lube YouTube tubes
Bandwidth hogger needs tube embiggenment if it's to succeed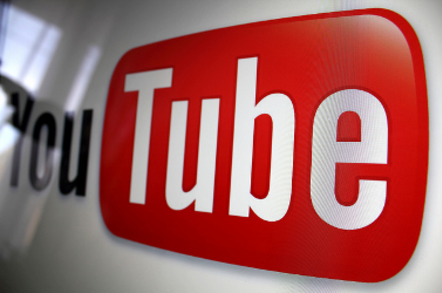 There were reports last week that Google is considering taking an MVNO mobile network and using it as a fall back for a Wi-Fi first service – in the areas where it has fibre in the ground in the US.
Faultline thinks this is a great idea.
If Google really wants YouTube to be the "daily destination of a generation" (its words) it needs to help existing MNOs deliver YouTube without eating up half of their bandwidth – something it would understand a lot better if it had to foot the cellular bill for its own customers using LTE to deliver inflated ABR YouTube feeds to handsets.
As viewing moves slowly from TVs to portable devices, YouTube has to make the same journey or die. And if it wants YouTube to be made up more of TV channels (it now claims 500 channels with at least 1 million subs each), then it needs collaboration with LTE providers, not competition.
So the rumour also has it that Google wants such collaboration with mobile operators in partnership, rather than just hitching a ride over their networks. Suddenly after YouTube over LTE has spawned a generation of video optimisation services, whose job it is to crush the YouTube ABR signals down to something manageable – it is interested in Quality of Experience. Suddenly instead of being the main problem (not just part of the problem) it wants to be part of the solution.
The objective is to ensure quality of service over LTE to deliver the pay channels to smartphones and tablets, and Google says it has potential interest in LTE Broadcast for delivery of popular content. In the end this is all about extending its advertising hegemony to the phone.
It is the potential for delivery of mobile ads via YouTube that Google is most interested in. Google derives the bulk of its revenues from ads, but until quite recently was not convinced that mobile devices would constitute a huge market, partly because of the difficulties displaying ads unobtrusively on small screens.
But Google changed its stance during 2012 and early the next year made its most tangible commitment yet to mobile with an upgrade to its AdWords search ads called Enhanced Campaigns, aiming to deliver ads effectively to small devices. This was implemented fully in July 2013, including support both for buying mobile ad slots and measuring their effectiveness, on a different basis from ads on larger screens including smart TVs and PCs.
But now Google is considering an even more radical step by becoming a Mobile Virtual Network Operator (MVNO) itself, at least in the US. This would combine LTE capacity acquired on a wholesale basis, like any other MVNO, with Google's own expanding fibre net-work, which would serve as the broadband infrastructure for a net-work of Wi-Fi hot spots. Together these would provide a heterogeneous network service of the sort being planned by some Telcos and cellular operators, but with Wi-Fi being the wireless network of choice and LTE as the filler when out of hotspot range.
As a result, that would be a far more bandwidth rich network than MNOs operator today, where LTE is almost the ONLY resource, and where Wi-Fi offload is not yet in place. So Google could carry on making YouTube HD or better over LTE, because for the most part it would not travel over LTE – that would be the "backup" network.
Google has discussed acquiring capacity from existing mobile operators such as Verizon and also Sprint before the latter's acquisition by Softbank, although these operators were concerned about the impact to their business of having Google as a competitor as well as a whole-sale customer.
On the fibre front, Google has already built networks in Kansas City, Missouri and Provo, Utah, with plans for Austin, Texas; Atlanta, Georgia; Portland, Oregon; San Jose, California; and six other metro areas. This fibre has already taken business from broadband carriers and drove AT&T to accelerate deployment of its own high-speed fi-ber network. Likewise the impending move into wireless will concern both Verizon and AT&T, which currently have a rather cozy du-opoly.
In other countries Google may find it easier to woo mobile operators with collaborative deals, given the growing impact of YouTube videos on their bandwidth. Although it is unlikely they will persuade Google to hand over cash to help with their infrastructure build out, there is potential for collaboration over optimizing data usage and possibly even revenue sharing around QoS if this does not contravene net neutrality rules.
With Android users consuming so much mobile network capacity, at least some accommodation between Google and mobile operators can be expected and there have been rumours of talks already – for example involving France Telecom.
Copyright © 2014, Faultline
Faultline is published by Rethink Research, a London-based publishing and consulting firm. This weekly newsletter is an assessment of the impact of the week's events in the world of digital media. Faultline is where media meets technology. Subscription details here.
Sponsored: How to get more from MicroStrategy by optimising your data stack