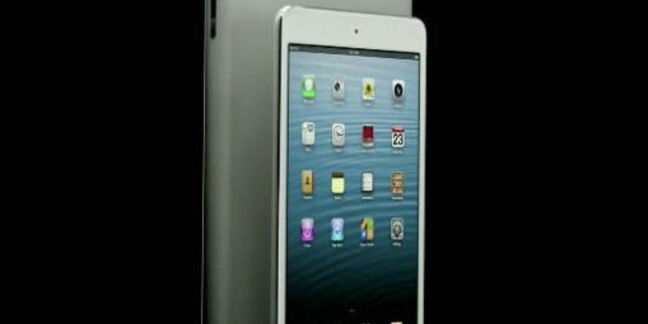 Wireless carrier T-Mobile US is stepping up its 'Uncarrier' campaign in America with the introduction of a contract-free plan which discounts LTE tablets to the same cost as Wi-Fi models.
The company said Thursday that starting 12 April it will be offering users 1.2GB free data for the year and price discounts on LTE-equipped tablets. The tablet data plans will be added to a post-paid voice plan, eliminating the need for a new data contract on LTE tablets.
For the iPad, T-Mobile will offer customers discounts of up to $130 off the price of an LTE-equipped model. The Samsung Tab 3 will be discounted by $112 in order to bring that LTE tablet
In announcing the program, dubbed "Operation Tablet Freedom" by the company, T-Mobile US CEO John Legere said that the the discounts were part of an effort to bring over customers from rival carriers or current customers who opted for Wi-Fi tablets rather than LTE model. Legere, as usual, worked his trademark needling of rival carriers into his announcement.
"The Un-carrier is all about solving pain points, and today we're eliminating every reason to be stuck on an unconnected Wi-Fi-only tablet," Legere said.
"There's no longer any need to limit the use of your tablet because you're intimidated by Big Blue, Bad Red or Bumbling Yellow."
The competition holds you back from using tablets the way they should be used! #ScrewThem! Operation Tablet Freedom! http://t.co/NSfluzSKA1

— John Legere (@JohnLegere) April 10, 2014
Adding the contract-free data makes T-Mobile the first major carrier to pitch LTE tablet support without the need to commit to a service contract. Combined with foregoing the usual price tag mark-up associated with an LTE tablet, the campaign signals yet another effort by T-Mobile to poach customers away from its competitors by sacrificing some potential revenues.
The moves fall in line with an "Uncarrier" campaign which has seen T-Mobile pitch itself as a customer focused carrier with discounted and contract-free service plans. While the company has taken hefty losses in the process, the approach has triggered enough panic with rival carriers to inspire a round of competing discount and pay-for-switching offers as well as public criticism of Legere for the company's confrontational stance.
In addition to the discounted tablet prices, T-Mobile is looking to lure in customers with free data credits as well. The company said that new tablet subscribers will be eligible for 1GB of free data through the 2014 calendar year and 200MB of free monthly data for the duration of service after.
The tablet deals are part of a multi-day sale T-Mobile is offering users. Yesterday, the company unveiled a $40 service plan dubbed "Simple Starter" which offers voice and text service along with 500MB free data.
A third special promotion is set to be unveiled on Monday. ®
Sponsored: Webcast: Ransomware has gone nuclear