Google-funded boffins figure out age-busting facial prediction system
Only online image of you is from your childhood? No problem, we can figure out what you look like now.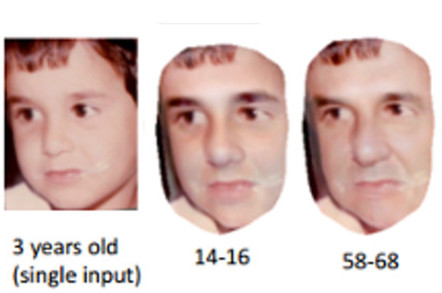 Google's former chief Eric Schmidt once remarked that to have true privacy after spending some time on the internet you would need to change your name.
Now, thanks to some research funded by Google and Intel, you would have to change your face as well.
Three University of Washington researchers – one of whom, Steven Seitz, also works for Google – have developed a powerful data-driven technique for taking photos of young children and accurately predicting what they will look like as they grow up.
This is "the first fully-automated approach for age progression that operates "in the wild"", the researchers write in the Illumination Aware Age Progression paper [PDF] describing the technique. This approach can deal with "variable illumination, pose, and expression".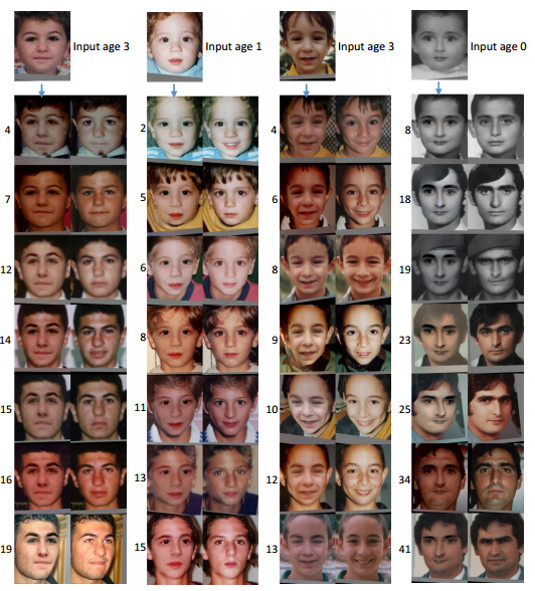 The researchers' technology is able to make convincing predictions (left) about what a person will look like as they age (right) from a single input image from childhood (top)
"Our approach takes a single photo as input and automatically produces a series of age-progressed outputs between 1 and 80 years of age," they explain.
In other words, if anyone posts a photo of a young child to a public internet page and no other image associated with that individual ever makes it online, this new system will still be able to come up with a convincing representation of what they'll look like at age 10, 20, 30, and so on.
The system is able to capture some of the damages wrought by ageing as well
The researchers said this technique was made possible by "a new database consisting of thousands of photos of people spanning age (0 to 100)" along with new techniques for dealing with varying lighting conditions across images and a way of recognizing how the illumination areas of the face change over time due to ageing. The test database contained 40,000 photos split over 14 age groups.
By developing a new technique for "relighting" images – that it, applying new illumination sources to a face to give it the definition and shadowing that real, human faces have, they were able to create much more convincing predictions of what people could look like in a variety of different lighting circumstances.
To test their results the academics used Amazon's "Mechanical Turk" tool to ask people to rank the images and their approach came out top.
In the future the team hopes to model wrinkles and hair whitening and to create a database of heads and upper torsos of different ages to put the results onto. ®