Apple to flush '£37bn' down the bog if it doesn't flog cheapo slabtops
Cupertino golden with laptop-like-tablet, insists analyst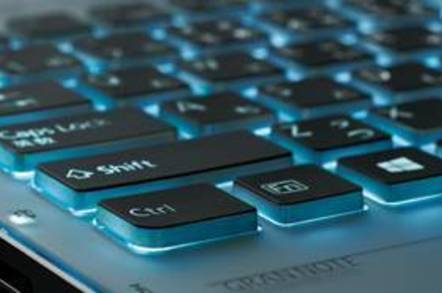 A senior JPMorgan analyst has urged Apple to seize a $63bn (£37bn) opportunity by flogging a hybrid laptop-tablet device running iOS.
Equity research analyst Rod Hall said the fruity firm was missing out on a huge market by failing to produce a cheap-ish mongrel laptop priced between $500 and $1,000 (£300 and £600).
The JPMorgan man suggested Apple is likely to "cannibalize" its MacBook Air line in 2014 to effectively add a mouse and keyboard combo to its slabs. If Apple decided to tout an iOS tablet-slash-laptop, it could expect to shift 25 million units and "rapidly grow share" of the market, we're told.
In February, Hall coined the word iAnywhere to describe his dream of a crossbred laptop and fondleslab.
"We believe that Apple is currently missing a $63bn market opportunity by only partially playing in the $500-$1,000 laptop market via the iPad," Hall noted in his latest report.
"Our central assumption is that lower priced laptop buyers are not willing to purchase what amounts to an expensive tablet that doesn't fully replace a laptop.
"While some iPad owners are replacing laptops with the device, we believe that most use the iPad as a supplemental device to either a laptop or desktop PC. If iAnywhere allowed these users to flexibly use an iPad as both a PC and a tablet, we believe that many would elect to own simply one device."
The analyst also had a bad prediction for Intel, and warned that Apple's own in-house-designed, A-series chip would probably be used in its next generation of laptop machines.
"In 2014, we believe that the next A-series chip (probably named the A8) is likely to surpass the computing power of current i5 based MacBook Airs," he continued. "If our calculations are roughly correct, we would see no reason for Apple not to begin using the A8 in its laptops or... just make its tablet behave as a laptop." ®