SPACE RACE auction: $130k raised for spacesuits, Apollo 11 kit
Memorabilia from Moon landings, Mercury missions under hammer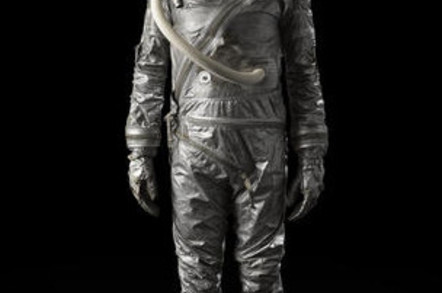 The latest space history auction in New York has raised tens of thousands of dollars selling off spacesuits, spacecraft models and Apollo 11 memorabilia.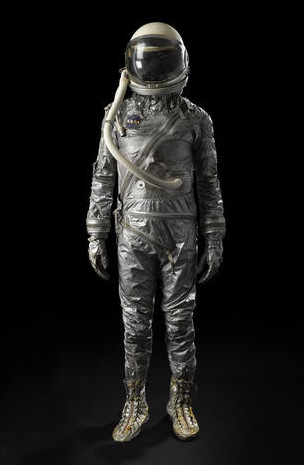 Bonhams held its annual space auction yesterday in the US where a Lunokhod 2 Lunar Rover model went for $15,000, a Mercury-era spacesuit went under the hammer for just over $43,000 and an Apollo 11 Flight Plan sheet, actually carried on and used for the mission, was sold for $37,500, possibly because it featured extensive notes by Neil Armstrong to refine their journey home.
The Apollo 11 paraphernalia was definitely the top draw at the auction with Michael Collins' emblem, worn on the mission and signed by all three crew members, fetching $62,500 and a Lunar Surface Checklist taken to the Moon and covered with extensive notes taken by Buzz Aldrin on the lunar surface selling for $68,750. The notes included critical data that enabled Armstrong and Aldrin to get back off the surface of the Moon and on the way home to Earth.
The space history auctions feature photos, flight plans, flags, models and other items early days of Project Mercury and Vostok through Gemini, Apollo, Soyuz and Skylab missions. The biggest ticket items to sell in previous auctions included a "One Small Step for a Man" quote signed by Neil Armstrong for $150,000 and Alexey Leonov's 1975 ASTP spacesuit, which fetched $240,000. ®