Gov cheerleader Sajid Javid gets nod from PM to park in Miller's spot
*Innocent broadband face*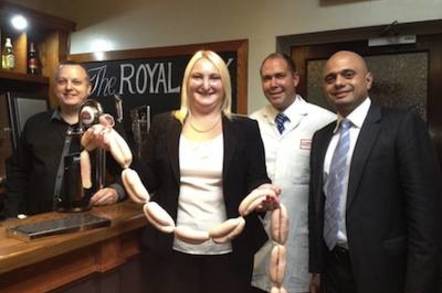 Prime Minister David Cameron has hastily replaced shamed Culture Secretary of State Maria Miller with Tory MP Sajid Javid - a man who, according to his Parliamentary voting record, rarely rebelled against the coalition government.
He now takes on the post left vacant by Miller's inglorious exit. Miller resigned this morning after the PM failed to quiet a row over expenses that had been wrongly claimed by the Cabinet minister.
Javid has only been an MP for Bromsgrove since 2010 when the Tory-led coalition was formed with the LibDems.
He has been kicked upstairs, well next door, actually, having previously held a Treasury ministerial job at Number 11.
Cameron also fixed his Wimmin-in-Cabinet quota conundrum by handing Tory MP Nicky Morgan the task of attending the male-dominated meetings as Minister for Women. She also replaces Javid as Financial Secretary to the Treasury.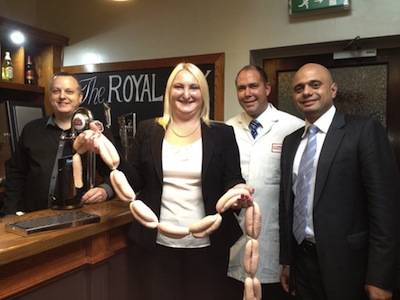 Tory MP Sajid Javid, pictured far right. Image credit: sajidjavid.com
Javid has mentioned broadband only a handful of times in the Commons. He takes on the sticky task of overseeing the delayed, heavily criticised Broadband Delivery UK project, which has seen BT gifted with taxpayer-funded cash for every single one of the local authority contracts across Blighty. ®
Sponsored: How to get more from MicroStrategy by optimising your data stack