EE dismisses DATA-BURNING glitch with Orange Mail app
Bug quietly slurps PAYG credit - yet EE denies it exists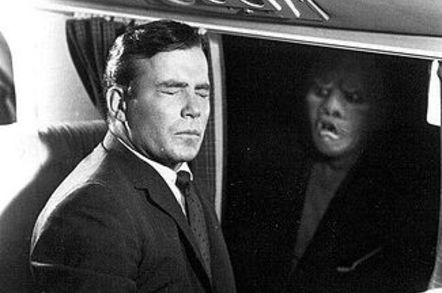 Exclusive British mobile carrier EE has refused to admit there's a problem with its Orange Mail app, even though it appeared to have quickly drained the data allowance on a barely-used PAYG phone.
Register reader Adam Quantrill got in touch after a £10 credit he placed on his son's Orange-branded Samsung i9000 Galaxy pay-as-you-go phone depleted within the space of 48 hours, even though – as the phone's own logs showed – the kid had only used about 30 pence worth of data.
This wasn't the first time C and Java programmer Quantrill had noticed his son's phone credit had strangely been used up "with no explanation", he told us. But the mystery data gobbling eventually prompted him to probe what was going wrong.
He told el Reg that he checked his son's recent data usage online, only to confirm very little activity. Quantrill quickly spotted a regular reference to something called "sc-sevenemail" which, according to the Orange records, had been repeatedly "dialled" on the device over GPRS.
Our reader said he rooted the phone and installed Droidwall to take control of it. He discovered that the email app (version 7.52) was in fact built into the Orange ROM and, for that reason, could not be deleted.
Droidwall's log appeared to show that the mail app was indeed the culprit eating through the data usage credit on his son's mobile with an IP address pointing at Redwood City, US-based Seven Networks, which powers Orange's email service in the UK.
For the naysayers out there, Quantrill added:
My son doesn't use Orange email - or even have an account.
He only uses Wi-Fi and the phone was at home the whole time in wireless coverage and didn't appear to show it was GPRS or 3G attached.
Despite this, the Orange email app insisted on contacting the server - only via GPRS, not the Wi-Fi conduit - five times an hour using up 3p-15p EACH TIME.
But Orange brushed aside his concerns - Quantrill alleged - when he contacted the company.
"I expect that there will be tens if not hundreds of Orange customers who have Orange branded smartphones who are being ripped off in a similar manner," he claimed via email.
"Orange JUST DON'T CARE about this - when I originally complained ... I specifically asked the support guy to look at the data usage and he must have seen 'sc-sevenmail' in the logs. But this didn't flag up a problem to him, he just suggested turning off mobile data (What? So I can't use mobile data because of your buggy mail app???)"
Quantrill told us that he had asked Orange, on a number of occasions, to reimburse his son's PAYG account to cover the mystery data munches on his phone.
It had declined to do so, until the Reg asked EE about the apparent bug. That bug can be traced back to 2010, according to a thread in this online forum.
However, the telco giant refused to accept that there was a glitch with the Orange Mail app. It told us:
EE offers customers a choice of plans so they can decide the talk, text and data allowances that best suits their needs. Charges are made clear at point of sale and the EE customer service team is happy to help customers pick the right package.

There is no reported problem with the Orange Mail app, customers are only charged for data usage.

Additionally there are more than 10 different PAYG plans available.
A source at EE told el Reg that the Orange Mail app only eats data usage when a customer signs and downloads emails using that software.
Quantrill said he was disappointed with EE's comments. The company had refunded his account a "derisory amount" of £7.69, he said, in an attempt to settle the matter. But EE failed to contact him personally to apologise for the gaffe.
Our man added: "The fact remains that [the Orange Mail app] contacts the Seven server on a regular basis - the logs belie this activity. When you are running a PAYG tariff with no inbuilt data allowance, even these small pings will incur a charge - which chews up your balance at an alarming rate." ®
Have you noticed your Orange-branded PAYG phone masticating its way through your data usage, even though you don't have an account for the mail app and rarely use your mobile? Or have you spotted similar peculiar activities with another provider? If so, get in touch with the author by clicking the name at the top. The Networks Desk is always keen to hear your stories.

®