Linode raises Hourly Billing flag against Digital Ocean pirates
VPS-vs-VPS fight brings billing parity to hosting market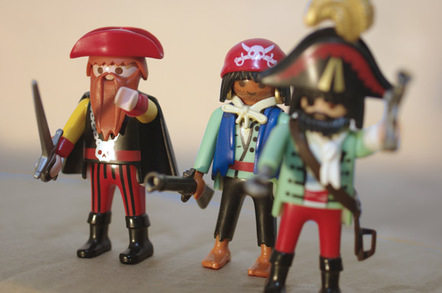 Linux server hosting provider Linode has introduced hourly billing after being buffeted by fierce competition in the hosting and cloud markets.
The venerable hosting company announced on Wednesday that customers can now rent servers from it in hourly increments. Previously they were sold on a monthly basis.
This means developers have yet another option for spinning up servers for short term projects, which should help force further price competition between companies in this already cutthroat market.
As for Linode, the new service helps it close a gap between it and scrappy VC-backed cheap host Digital Ocean whose servers rent for as little as $0.007 per hour (aka five bucks a month or, in British terms, one pint of beer in London).
Its new hourly pricing puts it in direct competition with Digital Ocean, with punters now able to choose between a $0.03 per hour Digital Ocean server equipped with 2GB of memory, a dual-core processor, and 40GB SSD disk, or a $0.03 per hour 1GB RAM, eight-core processor with 48GB of HDD storage on Linode.
Linode recently completed a beta of giving customers SSD storage as well, and it hopes to launch that service in the first half of this year, we understand.
"While many cloud providers have complicated and unpredictable billing where you pay separately for instance time, storage, network transfer, IP addresses, each keystroke, etc – we kept pricing simple by integrating everything into one price. No calculator required," Linode wrote in a blog post discussing the price change.
By moving to hourly billing, Linode has made it easier for developers to sample its fleet of servers giving it another potential draw for customers in an increasingly brutal cloud market.
Google, meanwhile, bills in minute-level increments – something that not even the mega-clouds of Microsoft Azure and Amazon Web Services have been able to do, yet. ®