Microsoft's Azure cloud lashed by BT's private cables
ExpressRoute expansion gives you more ways to access Azure on the hush hush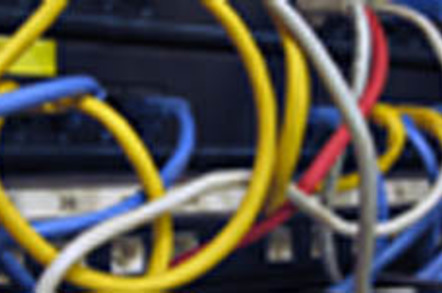 Microsoft's Azure cloud is being hooked into BT's private fibre cables giving security-focused organizations another way to access Microsoft's technology.
Redmond announced the addition of BT to its "Azure ExpressRoute" service on Wednesday against a background of worry as panicked internet companies, including Azure-rival Amazon, rushed to fix a vulnerability in OpenSSL that compromised public connections.
ExpressRoute gives customers direct access to Azure either via wide-area networks like an MPLS VPN, or through dedicated private fiber in a multitude of data centers around the world.
This is a useful technology for privacy-conscious companies and those that want to increase the reliability of their connections into and out of Azure data centers.
The scheme launched in February with MPLS connectivity via AT&T and data center connectivity via a partnership between colo-king Equinix and transit-provider Level 3. Microsoft has now expanded the scheme by adding in support for BT's IP Connect VPN Service which has coverage in "198 countries and territories," according to BT.
This will go live in mid-2014, BT said, with direct network connectivity to Azure from data centers in Dublin and Amsterdam.
"The flexibility this affords enterprises is to deploy some applications, infrastructure or data in the cloud as appropriate to their needs, with the ability to scale out quickly and cost effectively," Microsoft's president of International, Jean-Philippe Courtois, said in a canned statement.
"This means a business can benefit from a move to the cloud with additional infrastructure-based reassurances for more predictable performance, coupled with our already enterprise-grade security."
Microsoft's ExpressRoute service is designed to compete with Amazon's "Direct Connect" service which uses companies like Equinix, TelecityGroup, Terremark, CoreSite and Eircom Clonshaugh to offer globe-spanning private connectivity into its cloud. Direct Connect launched in 2011. ®