Azzurri Communications still losing MEELLIONS
Sales battered by infrastructure sweating biz customers, falls to £111m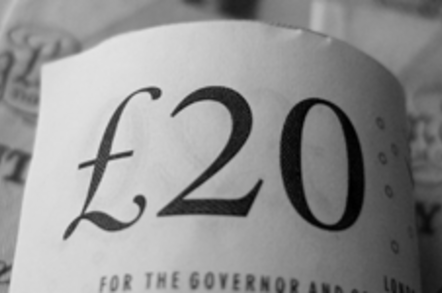 Azzurri Communications is not out of the woods yet judging by its recently filed results and the stringent banking covenant tests to which its management must adhere.
It has been a turbulent couple of years for the comms and tech integrator: its seven strong banking syndicate was forced to write off £282m in debts; veteran sales hands left; and it had a costly spat with O2.
Sales for fiscal '13 ended 30 June slid from £123m (restated) in the prior year to £111m - even lower than the company admitted to last August when details of top line wobbling leaked to El Chan.
Data services accounted for nearly £28m of sales in the year, followed by consultancy, calls and lines (£24m), ICT (£20.4m), mobile (£19.35m) and support services (£19.2m).
The restatement was to "reflect" the £1m settlement of a dispute with O2, £820k of which related to prior periods. As such, revenue and profit for fiscal '12 were reduced by £461k and costs for the year increased by £359k.
Parent Azzurri Holdings saw gross profit fall to £17.2m from £19.5m in fiscal '12 despite a near £10m drop in the cost of sales. After admin expenses of £10.14m and exceptional items of £1m handed to O2, operating profit crossed the line at £6m from £8.6m.
Depreciation and amortisation of intangibles resulted in an operating loss of £9.2m compared to an operating loss of £1.2m a year ago. Finance costs of £8.8m and a tax credit of £384k left the Holding company nursing a net loss of £17.6m versus £18m last year.
CEO Vim Vithaldas said in a statement it was a "challenging year for the industry and Azzurri has been no different". He said clients were "keen to sweat their infrastructure assets" and "typically only embarked on capital projects as a last resort".
To compound market dynamics, Vithaldes said the business "focused on the legacy issues as well as working on the refinancing" in the second half of the year.
After reducing the debt by £224m in fiscal '12, Azzurri backers trimmed net debt further from £103m to £45m in fiscal '13, of which £25m was interest bearing.
The funding period was extended to December 2016.
This action was taken because Azzurri had no chance of settling debts due to be paid by June 2014.
The new banking loans are subject to quarterly covenant tests based on ratios that use cash flow, debt service costs, EBITDA and net debt levels.
Failure to comply could see lenders demand repayment of all amounts owed, at least that would be their right.
"The first covenant ratio tests relating to the loans refinanced in October 2013 are for the rolling twelve months to 31 March 2014 and are applied each quarter end and thereafter," Azzurri stated.
One of the covenants relates to the continued employment of senior directors in the company. Each time one leaves, they have to obtain the lenders prior permission.
Management said in the director's report that costs can be controlled and they are confident of meeting the financial targets.
As revealed by us yesterday, Azzurri is waving bye to sales director and board member Craig Wellman, and is preparing to bring on board a new CEO with Vithaldas leaving by the end of this fiscal. ®
Sponsored: Minds Mastering Machines - Call for papers now open