As Azzurri closes in on CEO successor, sales director splits
But fear not people, troubled comms player spaffs comms cloud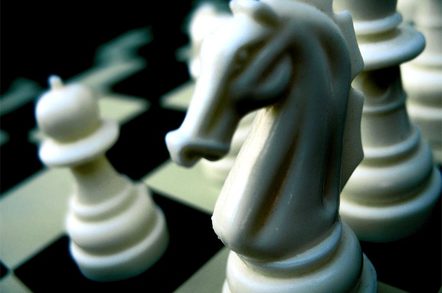 South coast integrator Azzurri Communications is going to be a sales director and board member lighter after Craig Wellman handed in his notice to split by the early summer.
The business, which last month pushed out the first in a series of cloudy services, is still on the hunt for a CEO to replace outgoing chief Vim Vithaldas and that process is nearly concluded.
Chief techie Rufus Grig confirmed chairman Steve Andrews is "close" to hiring a big boss and that sales director candidates "will be the call" of that next person to be made CEO.
He was unable to say where the senior sales hand - who is currently woking his notice period - is headed.
Wellman rocked up at Azzurri in autumn 2010 as director of business development and became sales director in early 2012. Prior to working at the integrator he held various roles in Vodafone UK.
News of the exit comes hot on the heels of Azzurri welcoming back Antony Vigar, who was lured from Vodafone as head of business development, replacing Jason Elliott, who left the role in December.
The moves are the latest in a string of senior level comings and goings at Azzurri, with head of major bid sales Nick Beardsley and HR director Noel McGonigle leaving late last year.
The company has seen revenues spiral downward since fiscal 2009 when they peaked at £149m and slid to £114m as of fiscal '13, the company previously confirmed to us.
The banking syndicate that backs Azzurri has written off more than £280m in debts (Dec '11 and August '13) to improve the balance sheet and remove hefty interest repayments.
Backers also freed up £3m, some of which was used by Azzurri to create ICON COMMUNICATE - a managed suite of comms services including IP telephony, UC and contact centre offers.
Grig told us SMEs typically buy PBXs and stick them in the basement, while mid-sized enterprises are offered basic fluffy white services that are low on features. Big firms he reckons are targeted with potentially costly bespoke clouds.
"There was a gap in the market from 250 to 2,000 endpoints. This is a pre-built calls plus options managed service for enterprise telephony that can integrate the individual desktop," he said.
The service is hosted in Azzurri's 40 racks at the Scottish and Southern Energy data centre. "This is the first is a series of services we are going to launch. There are four or five on the roadmap for the next two to three quarters". ®