Apple execs: 'Consumers want what we don't have'
Court docs show Samsung obsessed, Apple fretting over mobile battles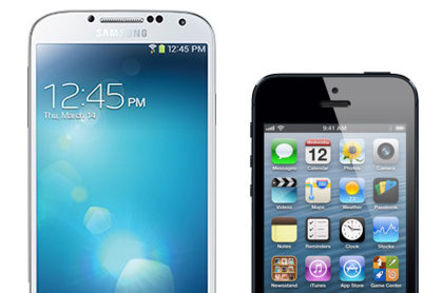 The latest patent row between Apple and Samsung is showing the unpleasant details of the ongoing market battle between the two consumer electronics giants.
In documents submitted to the San Jose District Court, internal memos from the two firms show that Samsung has become fixated on Apple more than any other competitor in the market, while the Cupertinian giant appears worried that it could be losing touch with its customers.
In a presentation credited to Apple internal meetings in early April 2013, the company says that "consumers want what we don't have," noting trends towards larger screens in handsets and less expensive devices.
The presentation goes on to suggest that the company is also facing an uphill battle with carriers who have been turned off by the high subsidies demanded by Cupertino and what Apple termed "unfriendly" policies in its dealings with partners.
Taken from an offsite planning session last year, the slides would suggest that Apple is in fact feeling the heat of increased pressure from Android hardware vendors, particularly those such as Samsung who offer lower-cost Android devices.
Samsung, meanwhile, paints a portrait of itself as being singularly focused not on overtaking its Android platform rivals, but challenging Apple as the top smartphone hardware vendor. The company, in slides lifted from a 2012 business forecast, states "Beating Apple is #1 priority" and that the "threat from Apple is extremely real and urgent."
The presentation goes on to note the threat posed by the then-new iPhone 5 and various initiatives Apple was rolling out in the US with AT&T and T-Mobile.
The documents underscore just how deep the rivalry between Apple and Samsung has grown as the companies jockey for supremacy both in the courthouse and the mobile marketplace.
Both sets of documents are evidence in the San Jose District Court as part of the latest Apple v Samsung case over allegations of patent infringement. The two firms have for years been engaged in a series of suits and counter suits with one another, each alleging that the other infringes on its intellectual property.
Apple co-founder Steve Jobs took particular exception to what he saw as the blatant copying of Apple's iPhone by Android vendors, famously vowing to wage a figurative 'thermonuclear war' on Samsung and other Android hardware vendors.®
Sponsored: Quit your addiction to storage