Overland Storage in fiendish reverse stock split share value ploy
Avoiding the $1 Nasdaq exit trap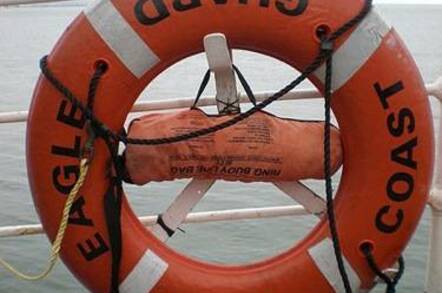 Overland Storage, the troubled tape and low-end scale-out disk array storage vendor, is wanting to do a reverse stock split to get its share price up above the Nasdaq exit level.
This is revealed in an SEC Form-8K filing by Overland.
It states: "On April 3, 2014, the Board of Directors of the Company approved a one-for-five (1-for-5) reverse stock split of the Common Stock. ... The Company intends to consummate the reverse stock split as soon as practicable, and it is anticipated that the reverse stock split will become effective on or prior to April 20, 2014." Stockholders will get one new share for every five they own.
Currently Overland's shares trade at $0.82 on the Nasdaq exchange which has a $1 minimum value requirement, as well as a minimum total share value of $35m requirement as well. Overland has been threatened with Nasdaq expulsion several times, for example in 2013, 2010, and 2009, when the company did a previous 1:3 stock split. It seems now that it can't see its way to increasing share value through business success and prospects that will impress investors and change their sentiment, so it's using the reverse stock split tactic as a lifebelt instead.
Investors will sigh, feel the angst, look at the Tandberg Data merger and Sphere 3D prospects and maybe hang on - or not.
Let's see how they react on 20 April. ®
Sponsored: Detecting cyber attacks as a small to medium business