BlackBerry and T-Mobile try $100 bribe to lure BBers to their side
Chiefs trade faux polite barbs as spat spits along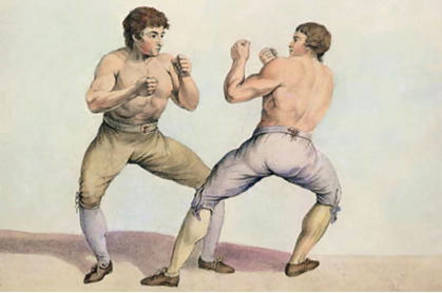 In the latest round of the velvet-gloved boxing match between T-Mobile US and BlackBerry, the mobile operator's chief John Legere has told BB users that he supports them and wants to give them $100 credit towards any new handset they want.
Legere's offer comes after BlackBerry said yesterday that it wouldn't be renewing its licence with the network. BlackBerry head John Chen said that although the company had enjoyed a good relationship with T-Mobile for years, it wouldn't be signing up again as their "strategies are not complementary".
BlackBerry then reportedly started sending out emails to T-Mobile customers offering them $100 towards any new unlocked mobe they might like to buy from ShopBlackBerry.
The rift stems from a T-Mobile advert sent out via email in February with a deal on iPhone 5S mobes that the operator said was a "great offer for BlackBerry customers". Loyal BBers complained on social networks about the ad and CEO Legere tried to stem the backlash with tweets about how the operator didn't want BlackBerry customers to "give up their loyalty". At the time, Chen blogged that he was "outraged" by the promotional email.
BlackBerry's licence with T-Mobile runs out at the end of this month and Chen clearly decided he didn't want to continue the relationship with the mobile operator.
Legere said on T-Mobile's blog that the company was still standing with the "BlackBerry Loyal".
"We hear you and stand with you. We always have and always will. So, obviously, we were disappointed in BlackBerry's decision this week to end their agreement with us," he wrote.
"In fact, to show our appreciation for all current consumers so passionate and loyal to all things BlackBerry, we're offering a $100 credit toward any new device, including the BlackBerry Q10 or the Z10."
Legere said the offer would be good until the end of the year, though of course, it's really only good until T-Mobile's inventory runs out, since BlackBerry won't be helping the firm out with resupplies. ®