Bell Microsystems circles cawing above corpse of Glasshouse UK
Looks to pick customers and staff from dying integrator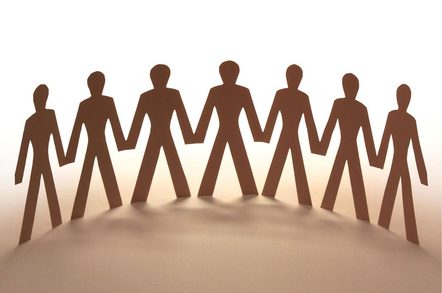 South coast-based tech supplier Bell Microsystems is trying to pick up customers and staff at bust storage integrator Glasshouse Technologies.
As we revealed a couple of days ago, hard pressed Glasshouse called in KPMG Restructuring after cash flow dried up, with the administrator looking to offload the business to a third party.
Sources close to Glasshouse told us that Bell Microsystems, an Oracle Gold partner, IBM Business Partner and Symantec Platinum Partner was in the running to buy up the firm.
But Nick Petheram, CEO at Bell insisted it is not planning to buy the business.
"We are not the new owners of Glasshouse, nor do we have any plans to take over the company," he told The Channel.
It is understood that KPMG is looking for a seven-figure sum which, given the pre-tax losses of £6.9m accumulated over fiscal '10', '11 and '12, may be unrealistic.
Former 2e2 MD Petheram added that Bell is in "active and advanced discussions" with Glasshouse customers "to help them through this difficult period".
As a result of this "we are also welcoming a number of former Glasshouse employees" to join Bell. He refused to reveal which customers it was taking on.
The firm also refused to say how many members of staff have or will moved across, nor would it name names.
Last year Bell took other ex-2e2ers including sales director Michael Hobson, who moved across under the same role, and Alan O'Shea who was and still is head of vendors, as well as a dozen others.
There was industry chatter at the time that former 2e2 COO Mark McVeigh was set to move into an operational role at Bell.
Consultant Glasshouse does not sell hardware so KPMG has no long list of distie or vendor creditors, the US parent owns the IP, the company is out of cash and so logically the only thing of tangible value is the debtors book, say sources.
It is felt that Bell may cut a deal with KPMG to take on some of the staff to minimise redundancy payments, and leave the biz advisory services to collect debts.
Market watchers that asked to remain anonymous said moving into annuity services, including IaaS, rather than relying on Professional Services that are more difficult to scale, might have been a wise move by Glasshouse.
KPMG told us that Glasshouse has not been sold. ®
Sponsored: Becoming a Pragmatic Security Leader