Vodafone to spend £100m on 150 new Brit phone shops
Extra 1,400 people will be able to work in mobile phone shops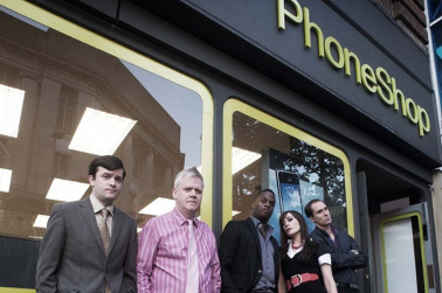 Vodafone has said that it plans to add another 150 shops in Blighty and create 1,400 retail jobs in the next 12 months as part of a £100m expansion.
The cash for the expansion is coming out of the company's billion-pound investment pot, which is also funding its aim to cover 98 per cent of the UK population by 2015 with 2G, 3G and 4G services.
The new shops will bring Vodafone's total outlets in Britain to more than 500, according to the firm, and the first to open will be four in and around greater London, one in Perry Barr in Birmingham and another in Bicester in Oxfordshire.
Blighty's PM David Cameron said that the operator's expansion plan showed how ruddy brilliant his government is.
"This is a fantastic vote of confidence in the UK workforce from a company investing for the future to harness the next generation of digital services," he said. "It is a sign that our long-term economic plan to create jobs and build a stronger, more competitive economy is working, helping ensure a better and more financially secure future for Britain, for hardworking people and their families."
Vodafone is currently the third-largest mobile operator in the UK, with EE and O2 out in front. A recent study put the network at the bottom of the charts for reliability, speed and mobile internet, although the firm questioned the research's impartiality and standards. ®