Indosat fat-thumbs route announcements (again)
Networks go dark on AS4761 'hijack'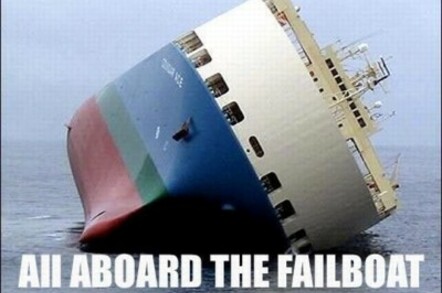 Indosat has made an unknown number of networks – in the thousands according to BGPmon, but possibly more – unreachable by announcing itself as their route.
The mis-announcement took place sometime close to midnight (UMT) on April 2, with this message kicking off an ongoing thread at Seclists complaining about their routes being 'hijacked'.
Many of the posters to that thread have also complained that Indosat isn't responding to their attempts to tell it about the problem.
BGPMon Tweeted that the route announcement has affected more than 320,000 prefixes.
The Indosat hijack affected 320,349 prefixes. Most routes via AS4651 (THAI-GATEWAY) and 6939 (HE) pic.twitter.com/bbG23jbT9T

— BGPmon.net (@bgpmon) April 2, 2014
As noted by BGPmon, Indosat has form for route announcement hijacks. In 2011 it made a similar mistake, announcing itself as originating "approximately 2800 new unique prefixes of 824 unique Autonomous systems, whereas normally they originate approximately 100 prefixes."
Renesys posted a Tweet saying the global impact would be far less than the 320,000 prefixes: only 354 of the prefixes leaked by Indosat are seen globally, it said, with 104 of those belonging to Akamai.
While some erronious route announcements are deliberate – such as Turkey, where earlier this week ISPs announced Google's 8.8.8.8 DNS resolver as their own address to disrupt citizens' access to banned services like YouTube and Twitter – the Indosat hijack is more likely an egregious error. ®
Sponsored: Quit your addiction to storage