Fujitsu on hunt for UK directors after re-jig
Blighty hot seat up for grabs, as is boss of biz app services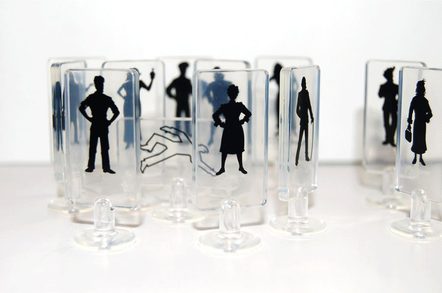 Fujitsu is in headhunting mode to fill some senior positions in the UK following a revamp of the company structure, El Chan can reveal.
The local big boss Duncan Tate is moving to head up the EMEA and India regions but will continue to look after Blighty until a successor is found, the company confirmed.
"We still have the UK and Ireland CEO appointment announcement. The role is still unfilled," a spokesman said.
Tate's move was part of a global restructure to carve the business into five regions, as opposed to Japan and "the rest of the world" as it was previously.
Closer to home, the tech titan is tweaking the operation to "realign" with the market, a spokesman said.
It had five divisions: Business Application Services, End User Services, Hosted and Network Services and the Technology Product group.
The refit will see the network biz merge with FTEL (Fujitsu Telecommunications) under the guidance of Catherine Rowe, who was COO of its telco outfit. Gavin Bounds who ran networks services for nine months reverts back to his usual day job at COO for the group.
Board member Helen Lamb is to control the merged hosting and end user services unit, to be called Managed Infrastructure Services.
Richard Bull ran the end user services division but "as a result of the change he's decided to leave Fujitsu. This was not a redundancy," the spokesman added.
Lamb ran the business application services wing, and the company PR man said: "We are seeking a new person for that role".
The Technology Products Group will continue to be run by industry insurgent and popular channel figure Michael Keegan.
"This is about realigning the business," the Fujitsu man said. "Every year we have to take into account what is selling and how the different parts of the company are performing. We feel we'll do more business [under this setup]". ®